Future of Navigation

Some 6-7% of European GDP, equivalent to more than €800 billion annually, is estimated to rely on satellite navigation; it has become part of the critical infrastructure of all our lives. 'Positioning, navigation and timing' (PNT) has evolved into an invisible but essential utility, serving many more sectors than transport alone.
The system synchronisation delivered by satellite-based PNT underpins global communications, banking and power systems. The ESA-led creation of Europe's own Galileo satellite navigation system, along with the augmentation system EGNOS for safety-critical uses such as aviation, has secured European non-dependence and competitiveness in this crucial sector.
To extend that securely into the future, the Galileo Transition Programme is ongoing, and the next generation of Galileo and EGNOS is being planned through the H2020 programme with the European Union. But PNT extends beyond Galileo and EGNOS. ESA's new Navigation, Innovation and Support Programme, NAVISP, due to be expanded at Space19+, is investigating innovative PNT solutions beyond the current standard of medium-Earth orbit satellite constellations.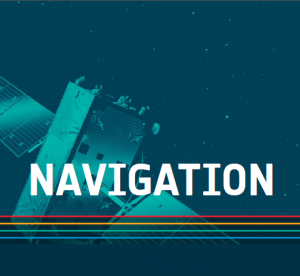 Facts and figures about this proposal [ Download PDF ]