Exploration

Forward to the Moon!
Low Earth Orbit
ESA is contributing to the operation of the International Space Station up to 2024. ESA astronaut missions will focus on high science return and technology development with benefits for people on Earth.
The opening of low Earth orbit to commercial partners will encourage an affordable, quick and easy access to space for European industry. It will also foster new technology to boost ESA missions to the Moon and Mars.
Robotic exploration of the Moon
ESA will deliver world-class European science to the Moon, using novel international and commercial partnerships. New European technology will reach the surface of the Moon with the Lunar Resource Lander and lunar orbit with Lunar Pathfinder.
European industry will demonstrate essential lunar exploration technologies such as propulsion, power and robotics.
Humans at the Moon
ESA is working with international partners to start building key elements of the Lunar Orbital Platform – Gateway, including a habitation module, telecommunications and an airlock for deploying scientific instruments and CubeSats into lunar orbit.
The European Service Module for Orion will shuttle a crew of four to the Gateway and back.
Mars
ESA will launch the ExoMars rover mission in cooperation with Russia to explore below the surface of Mars in search of clues about whether life ever existed on the Red Planet.
ESA will start building the orbiter and 'fetch rover' for the Mars Sample Return mission for launch as early as 2026, in cooperation with NASA.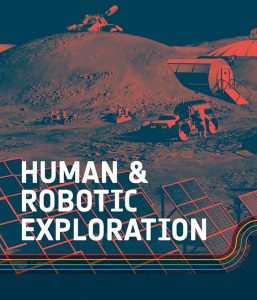 Facts and figures about this proposal
[ Download PDF ]