Clean Space

After more than six decades of spaceflight, some 5000 satellites remain in orbit around our planet today. Only about 1950 are in service – more than 1000 are derelict, with some likely to explode, spewing pieces of debris into economically and scientifically vital orbital pathways. This will add to the over 900 000 pieces of debris now in orbit, any of which can damage or even destroy a functioning satellite.
In 2018, the global space economy – an enabler for the world's economy – was valued at $345 billion (USD). Any loss of free and open use of space due to uncontrolled debris growth would cripple humankind's future.
Studies have demonstrated that the debris environment can be stabilised when debris mitigation guidelines are fully implemented and if five large, defunct satellites or upper stages could be de-orbited from the most populated orbits each year.
ESA is developing, with European industry, a new type of spacecraft design, a family of vehicles that can perform all kinds of complex tasks in space, such as refuelling high-value satellites, installing new equipment on them and even deorbiting them when required.
The market for such 'in-orbit servicing' missions was estimated at just $10 million (USD) in 2016, but demand is growing exponentially.
More importantly, ESA is taking action to develop technologies, software and sensors that will help future missions stop creating debris in the first place. Dubbed 'CleanSat', this technology will mitigate debris creation and improve European compliance with mitigation guidelines.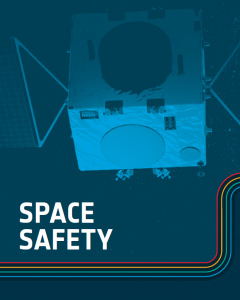 Facts and figures about this proposal [ Download PDF ]