CAVES Training Day 1
By Andreas Mogensen
Monday morning 8:00 am and we are already slightly behind schedule! Our introductory
classes from Sunday evening had to be postponed due to delayed flights. Perhaps not
surprising when a multinational group of astronauts have to arrive simultaneously from the USA, Russia, Canada, Japan, and Germany. But it is a small price to pay for the
opportunity to train with astronauts and cosmonauts representing all of the international
partners behind the ISS program. Our multinational backgrounds and their relation to human behaviour and performance were the focus of our morning lessons. International cooperation is one of the most important achievements of the ISS program and a primary reason for its success.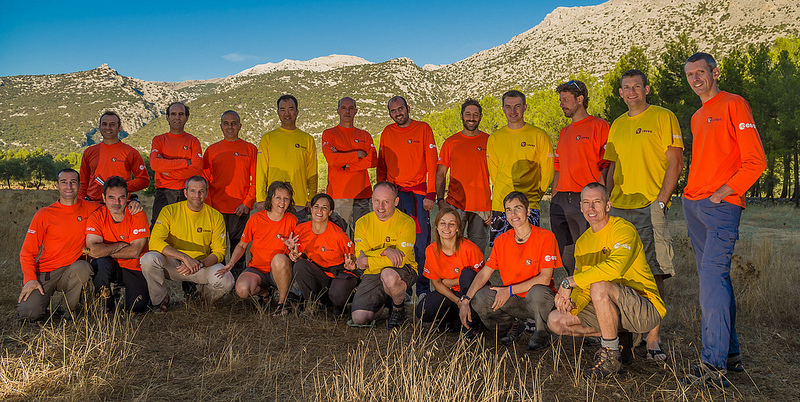 However, cultural misunderstandings can and do occur. Our cultural backgrounds and the
strengths and weaknesses that we inherit from our cultures influence our team behaviour
and thus form an important driver for team dynamics. The question of my own cultural identity is difficult to answer. Clearly, Danish culture is a significant factor of my personality, having been born in Denmark to two Danish parents. But I was less than a year old the first time I left Denmark with my parents, who were subsequently stationed in Thailand for three years. What followed was a childhood spent in eight different countries on four different continents. Apart from a single year spent in a Danish third-grade class, all my schooling took place in either international or American schools. What does this say about my cultural identity? It's difficult to say. All I know for sure is that when the Danish national football team plays, I am 110% Danish.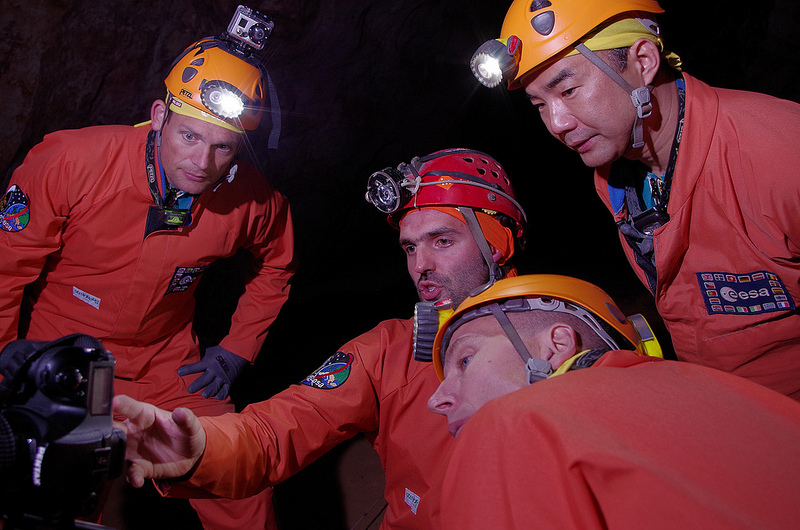 The discussion of our cultural backgrounds was an excellent ice-breaker that helped us to
get to know each other: NASA astronauts Mike Fincke and Drew Feustel, both
experienced, multiple space-fliers; JAXA astronaut Soichi Noguchi, also a multiple spaceflier; and in addition to myself, the rookies CSA astronaut David Saint-Jacques and
Roskosmos cosmonaut Nikolai Tikhonov. The opportunity to work in such a multinational
team is a unique aspect of the CAVES training and a great privilege.
After lunch, our focus shifted from our personal cultural histories to the geological history
of Sardinia and the Lanaitto valley, where our training will take place. This part of Sardinia
is full of limestone mountains that were deposited as sea sediments during the Jurassic
period, when Sardinia was still connected to mainland Europe. The vast network of caves
under these mountains will soon be our home for a week. Before that happens though, we
have much to learn about living and working in a cave.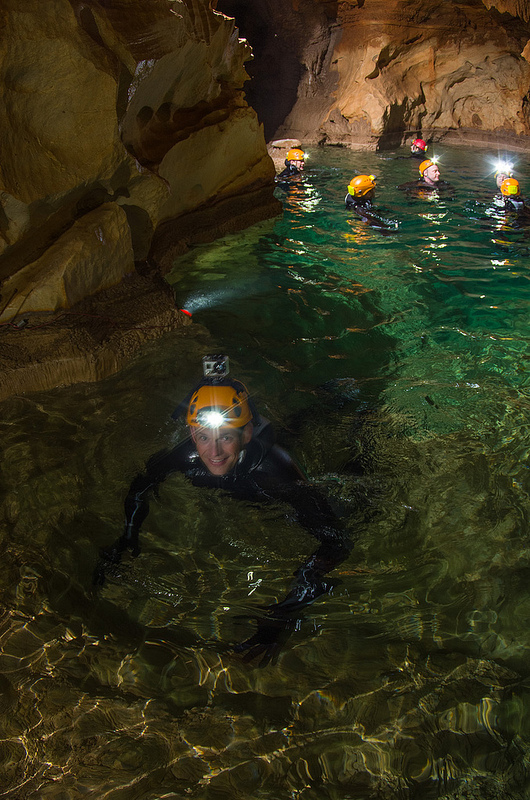 We got our first taste of the vast caves last night, when we explored a wet cave. Wearing a
full-length wetsuit with booties and gloves, we descended and swam our way through the
Sa Oche cave. The techniques we learned will be useful later when we will be living in and
exploring the Sa Grutta cave, which includes a large underground river. It was also the
perfect opportunity to test my new GoPro camera. The results were used as part of this video compiled by Vittorio and Sirio, our two professional photographers/film makers who will be accompanying us throughout the mission: