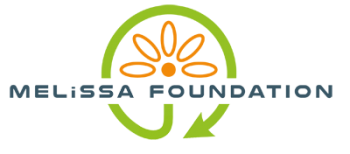 The BiSTRO experiment is one of two investigations for iriss organised by ESA's MELiSSA team. Melissa's goal is to build a closed ecosystem that astronauts could take with them when exploring our Solar System.
The Micro-Ecological Life Support System Alternative team, or MELiSSA for short, is studying microbiological cells, chemicals, catalysts, algae, bacteria and plants to tune the production of food, water and oxygen and the processing of wastes.
The team is quite far towards a working model and trials on Earth are set to start soon in Barcelona, Spain.
As a first step in space, the team want to see if their microorganisms of choice will survive the radiation and weightlessness of travel beyond Earth's atmosphere without elaborate protection. Ideally the microorganisms could be shipped to the Moon or beyond in a dormant state but kick into action and process materials when needed at full speed.
The experiment setup
Researchers at the SCK·CEN research centre together with the University of Gent in Belgium prepared almost all the microorganisms in each step of the MELiSSA cycle and some extra model organisms. 17 specimens in total were grown and then moved into test-tubes on 26 August without barely any food for the organisms so they stop growing. The list of organisms is as follows:
Arthrospira (Spirulina)
Rhodospirillum rubrum
Cupriavidus pinatubonensis
Nitrosomonas urea
Nitrosomonas europaea
Nitrobacter winogradskyi
Nitrospira moscoviensis
Placed into a box they are now on the way to the launch site in Baikonur, Kazakhstan, ready to be shipped into space in the same spacecraft as ESA astronaut Andreas Mogensen, Sergei Volkov and Aidyn Aimbetov.
Once in space the test tubes will be simply placed in Europe's space laboratory Columbus and wait until their return to Earth with Andreas and Aidyn.
Back on Earth researchers will see how the organisms survived their flight.
Watch this video of ESA astronaut Samantha Cristoforetti interview the MELiSSA scientist from space: