Isolation, strict safety rules, loss of temporal perception. Sound familiar?
As many as 34 astronauts have scouted caves to experience the challenges and excitement of exploring alien environments on Earth. Since 2012, ESA's speleological adventure CAVES has taken explorers from five space agencies into the underground, working together to overcome obstacles, limited supplies and communications while carrying out science research and even discovering new species.
The training exercise is a wormhole to a future where astronauts might explore caves on the Moon and Mars as natural shelters from cosmic radiation and extreme temperature changes. For six days, the 'cavenauts' look for underground life and build a planetary base.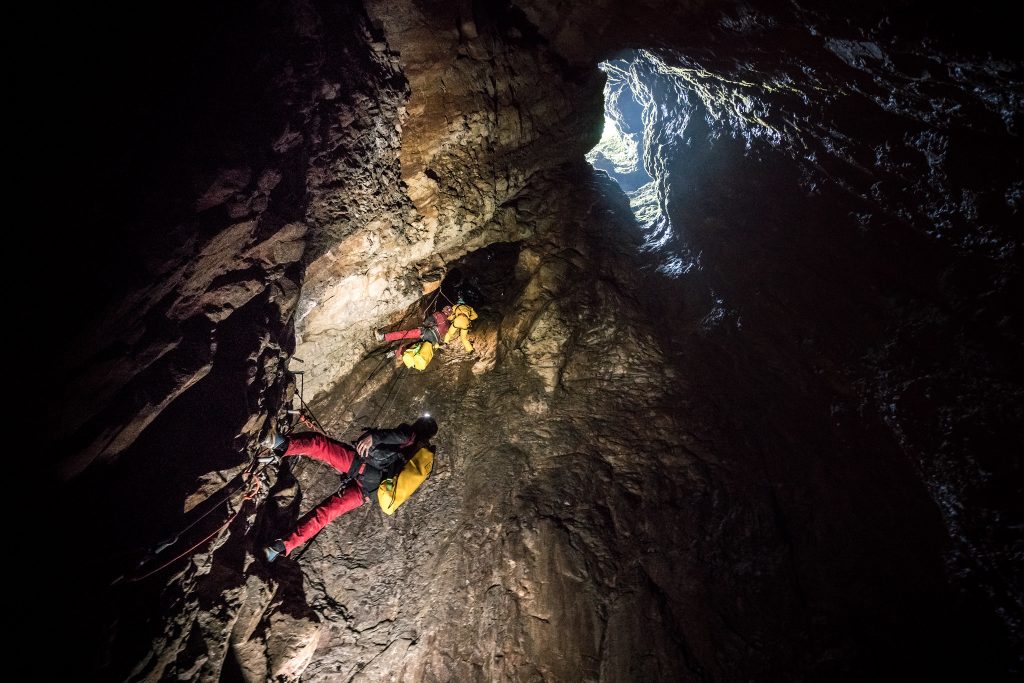 For the first time, the astronauts from last edition of CAVES received a certification to recognise their newly acquired climbing skills and safety knowledge in the cave. The crew of six became members of the Italian Alpine Club National School of Speleology (CAI). ESA has established agreements with CAI and the National mountain rescue service and speleological corps (CNSAS) to ensure technical safety and emergency handling.
"This introduction to real speleology is vital for the astronauts to build up confidence, work in teams and explore independently too. As safety-driven professionals, they really value their new expertise," explains ESA's course designer Loredana Bessone .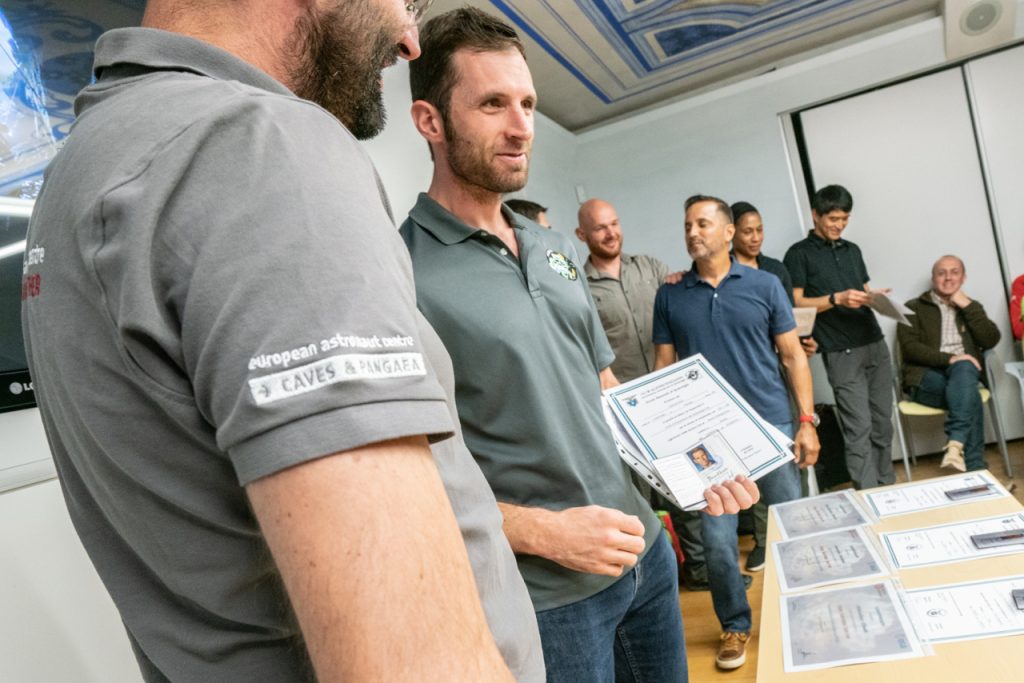 The underground is a hostile environment that presents many risks and similarities to spaceflight. "Darkness, danger, the infinite space as a background in an alien environment not marked by day and night cycles — spacewalkers often work under the same conditions," says technical course director Francesco Sauro and CAI instructor.
The latest edition of CAVES mobilised 21 specialists from several countries in charge of technical safety and logistics. The safety and wellbeing of the six astronauts was their prime responsibility.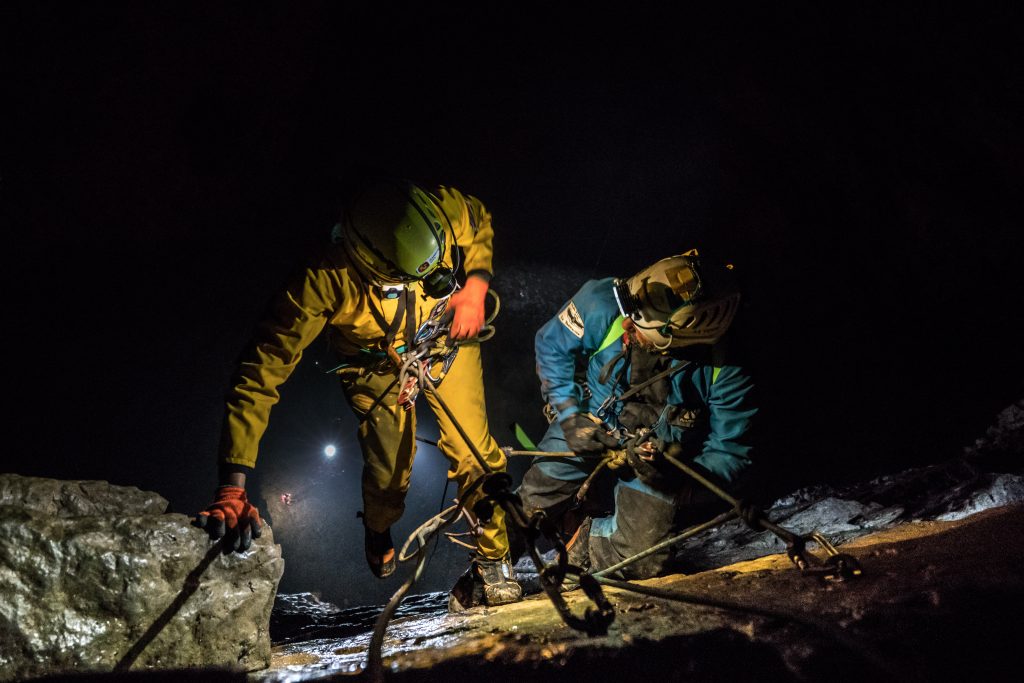 "The crew faced situations where the intervention of speleologists was required for advanced rope techniques and to prevent accidents," adds Francesco. Over four kilometres of ropes, 400 carabiners, 200 swings and 100 anchors were use during CAVES 2019.
Read more about the role of safety for the explorers of the underground cosmos in the latest issue of Montagne360, the official CAI magazine.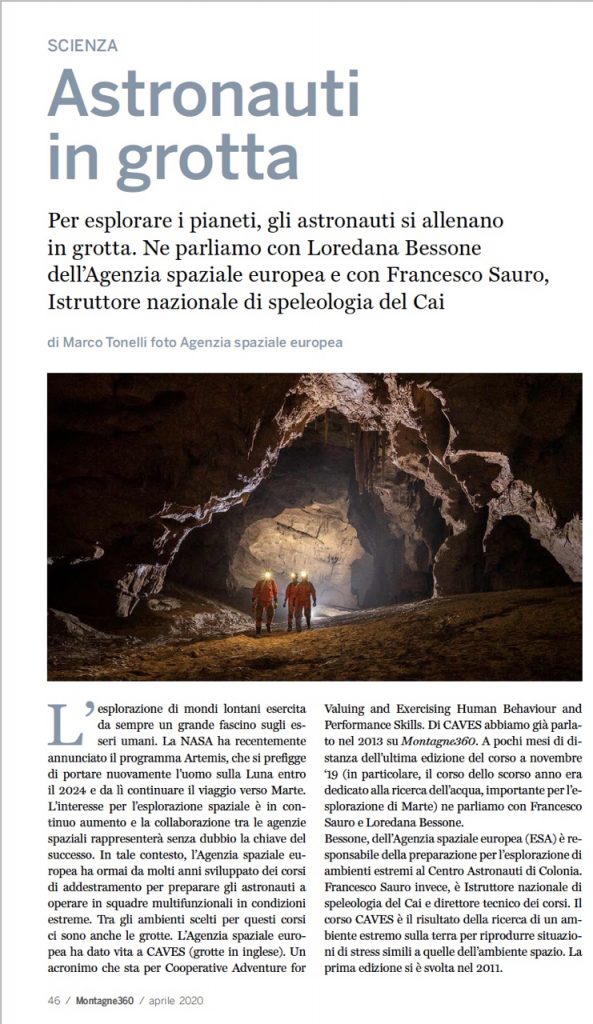 ---