With no launches planned for May, I took the opportunity to attend meetings in Europe and take some leave. Spring is the best time of the year; trees and flowers signal that they are alive and well, temperatures are fresh, the days are long… what is there not to like?
But time flies quickly when you are having fun, so after a few weeks, I was content to board the plane and head back to this fascinating place where I have the pleasure to live and work. Before I left for Europe, the campaign for the 248th Ariane flight (named VA248) had started and we are now on the final stretch in our preparations for it. Lift off is scheduled for June 20, 18:43 local time (i.e. 23:43 in Europe).
So what actually takes place at Europe's Spaceport when a launch is prepared? There are three main activities :
Launcher assembly and fuelling
Satellite(s) preparation (and most often fuelling)
Launch base preparation
These three lines of activity take place in parallel with coordination points along the timeline to ensure that we are all in sync. See below the campaign in pictures (thanks to the CNES Optique/video service who are always present whenever something interesting is going on).
April: the Ariane 5 launch vehicle arrives
May: the first client (payload) arrives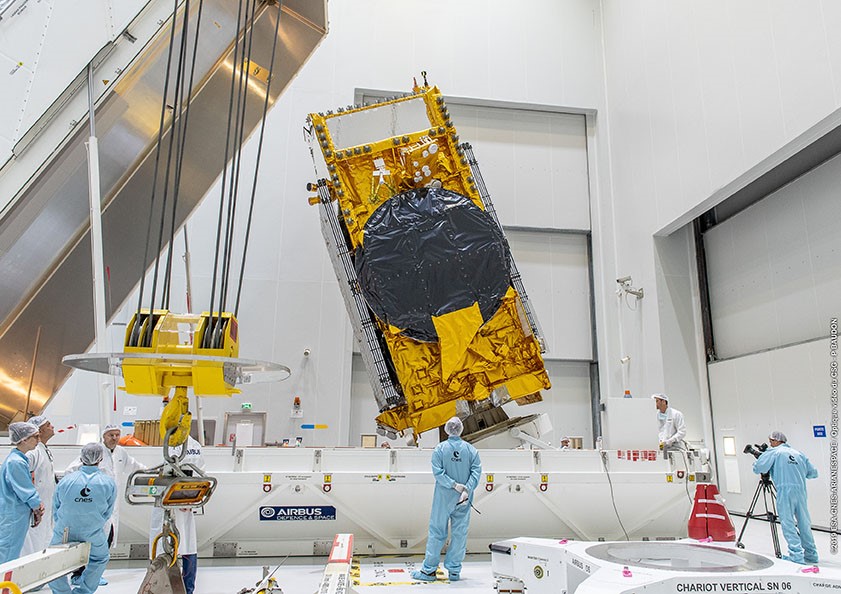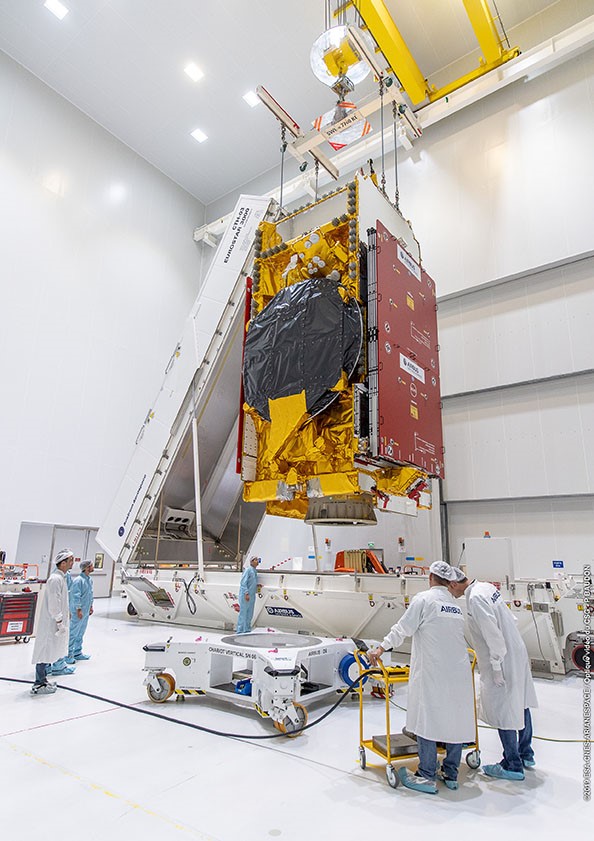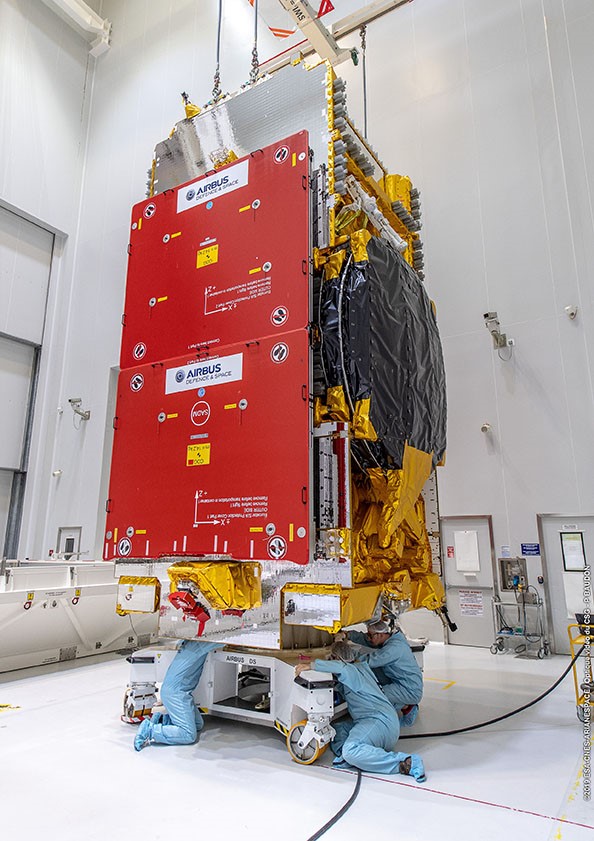 The second arrival
June: launch vehicle preparation and finishing touches
When the launch vehicle has been integrated, it is moved to the final assembly building where the satellites are received. As the launch vehicle has been integrated on its launch table, it moves from one building to the other on the rail tracks. Then when they have finished the fuelling, they are ready to go the the final assembly building This is an outdoor transport so a special container is used to protect the satellite.
The next steps include moving the Eutelsat client to the final assembly building, and the first test with the launch base operational staff for VA248. This test takes half a day and involves necessary equipment/teams such as tracking radars and downrange telemetry stations. Next, there is a meeting to check readiness of the launch base in order to do the dress rehearsal. After that, there is the dress rehearsal, followed by the Flight Readiness Review two days in advance. After that, the next step is countdown to launch!
As always, you'll be able to watch this launch live on www.arianespace.com.
Charlotte Beskow
Head of the ESA Space Transportation Office in Kourou