After one day's delay in order to ensure the best possible weather conditions, Aeolus has been successfully launched! As described in an earlier post, Aeolus is going to be a tremendous breakthrough in weather forecasting and meteorology due to its cutting-edge technology. Aeolus will be the first satellite able to measure winds on Earth from space, which is why it is named after the Greek god of winds, Aeolus.
This week, I have also had the pleasure of accompanying the Swedish delegation (Head of Swedish Space Agency) and the Director General of EUMETSAT France to the Soyuz Launch site and to the future Ariane 6 launch pad. As a Swedish person myself, I noted an interesting statistic: in the history of mankind, there have probably never been this many people from Sweden on French Guianese soil at the same time! There were really only 10 of us in total, but that's still pretty impressive for a country of ten million people about 8500 km away…
The Soyuz Launch site we visited is in use, and the next launch is VS19 planned for early November with ESA passenger MetOp-C. The ground temperature was 33° C and the sun was beating down hard on our hard hats. Below are some pictures from the construction site; if you are interested, there are more pictures being uploaded regularly to the CSG Facebook page.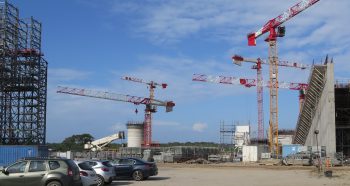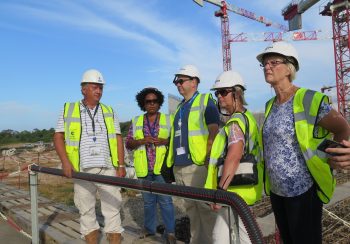 Charlotte Beskow
Head of the ESA Space Transportation Office in Kourou