Prior to the Galileo launch on July 25th, we had 9 satellites being processed in parallel: 4 satellites from Galileo, 3 from BepiColombo, 2 from MetOp-C, and Aeolus. That is a lot even by our immensely busy standards… it's really motivating to see that we are always trying to reach new levels of productivity!
This meant we were down to "only" five satellites on July 26th. However, this didn't last long as the two passengers for VA243 arrived shortly after.
A keen reader may have noticed that we are launching VA243 after VA244; this is because one of the original clients needed to go back to homebase for a check. Satellites are expensive objects, and once in orbit, it's not exactly possible to pop over for a quick maintenance visit in space just to tighten a screw or two. Therefore, it's important to make sure it is 110% ready for launch before we send it up, and to double-triple-quadruple check it in case you have a concern.
This led the planned May launch date to slip and also change the passenger configuration. CSG is a very flexible launch operator so this was all taken in stride (…not to mention long working hours to replan activities to everyone's satisfaction).
So who are the stars of these upcoming launches?
Aeolus (VV12, i.e. Vega launch no. 12):
Aeolus, which I mentioned previously here and will be posting about once it is launched, can be followed via the official ESA channel. There is also a blog, which is managed by one of their senior engineer (who is also an excellent artist). Aeolus will be the first of its kind, measuring winds on Earth from space, which will improve our ability to forecast weather.
BepiColombo (VA245, i.e. Ariane launch no. 254 – impressive!)
Work is proceeding according to plan, as they finished their stack test last week. BepiColombo, as I described in an earlier post, is actually composed of three satellites – two by ESA, and one by JAXA. The two Mercury orbiters are stacked on top of a transporter whose sole purpose is to take them to Mercury using a Xenon powered engine. Just a skip and a hop over to Mercury that will only take a bit over seven years…
MetOp-C (VS19, i.e. Soyuz launch no. 19):
MetOp-C is the last of a series of three satellites (MetOp-A, B, and C) that is made for weather observations – I wrote about it in some more detail previously here. MetOp-C needs to wait for favourable wind conditions so their launch date has now slipped to early November, so the satellite stays where it is for a short period of "cocooning" between August 17th – September 12th. By mid-September, activities will resume for both the satellite and the Soyuz launcher.
Horizon-3 and Azerspace-2 (i.e. VA 243 — which also happens to be the 100th Ariane 5 launch!)
Offices and preparation facilities were ready to receive them last week. The two passengers arrived this week and are now in their respective preparation areas. Readers will be kept posted about these as time goes on, so stay tuned!
So, what about the future? Preparations are now underway for Ariane 6 and Vega C, which is really big news. On July 16th, the P120 (booster for both Ariane 6 and Vega C) underwent the test firing — more pictures and videos are available here on our related Ariange 6 blog, and it really is impressive!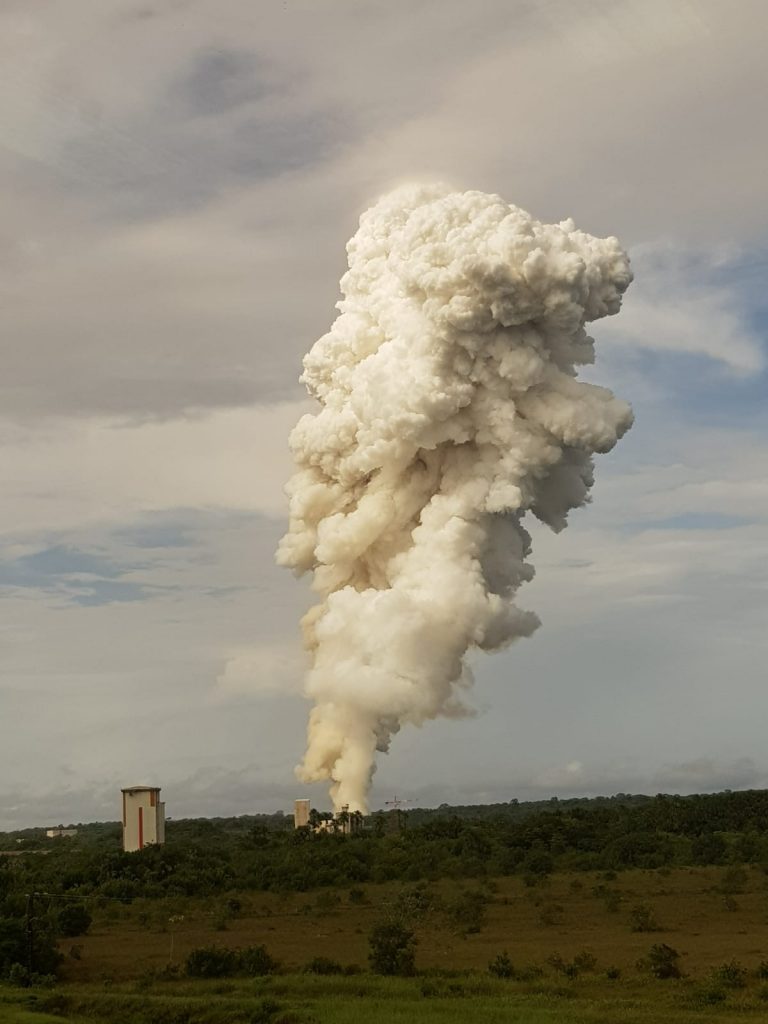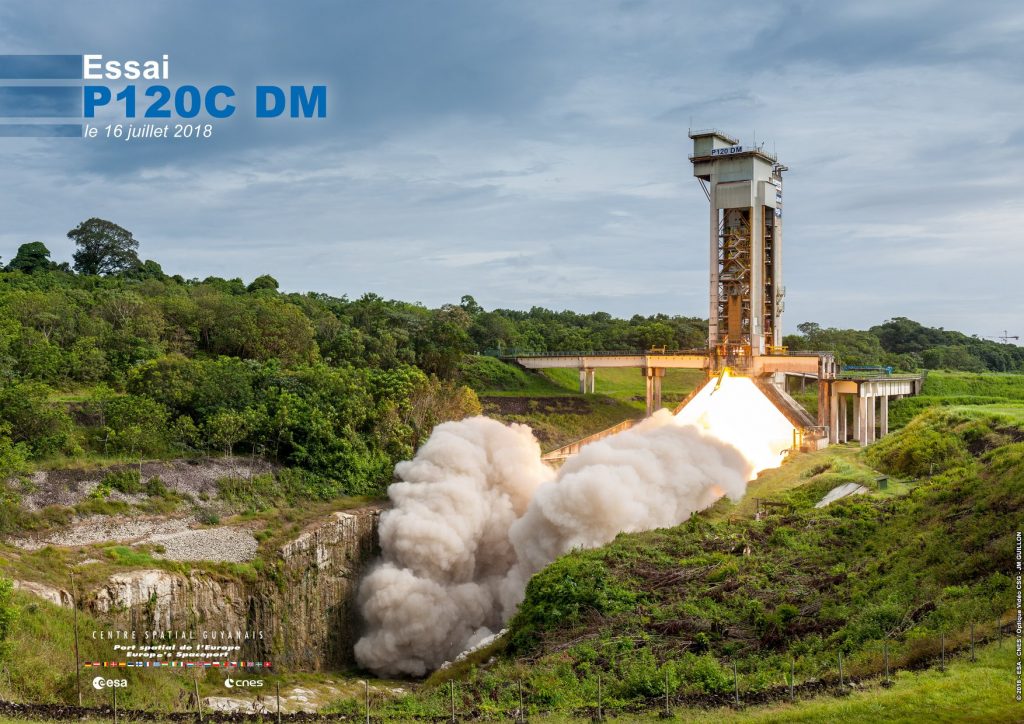 Charlotte Beskow
Head of the ESA Space Transportation Office in Kourou