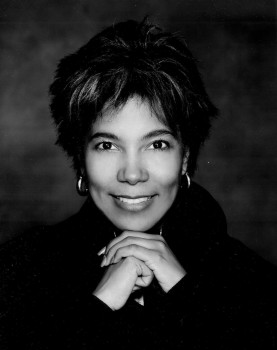 It is with great sadness that we share the news of Dr Claudia Alexander's passing on 11 July 2015.
Claudia worked for NASA at JPL. She was an eminent planetary scientist and was deeply involved with the Rosetta Mission as US Rosetta project scientist. She was passionate about outreach, including engaging amateur astronomers through the ground-based observing campaign of Rosetta's target comet, 67P/Churyumov–Gerasimenko. Claudia was also very well known for her role in NASA's Galileo and Cassini projects.
Here, some of her ESA colleagues pay tribute:
"We have lost a great colleague and friend who will live on within us and the missions to the stars she made possible."
Matt Taylor, ESA's Rosetta project scientist
"Although I did not know Claudia very well, I quickly noticed her strong enthusiasm for the Rosetta mission. The science of this mission has lost a major contributor and we will all miss her."
Patrick Martin, ESA's Rosetta mission manager
"When I was asked to join Rosetta and address some challenges in June 2013, Claudia, who was well aware of the pending items, supported me in the most professional way. She was involved in Rosetta for a very long time and always had the best interest of the overall project at heart. Although I am currently no longer involved in Rosetta, I know she will be dearly missed by the team for her heartfelt drive to further cometary science. The impact of her loss to planetary science and us as direct colleagues is of little significance compared to the impact this must have on her loved ones."
Fred Jansen, former Rosetta mission manager
"I was deeply shocked when I learned that Claudia had passed away. She was for many years my counterpart at NASA as mission manager and project scientist for NASA's contribution to Rosetta. Claudia was always full of energy and optimism and supported us to make the mission the success it has become. The US co-meetings, which were open to all of us, and the sessions she organised at AGU, will always be remembered as inspiring opportunities to discuss the latest developments in cometary science openly and sometimes controversially. She had a great personality and it was always a pleasure to discuss her new outreach projects and the science books she wrote for children, topics that were close to her heart. I will miss her and the Rosetta teams will miss her, and she will always be remembered for her outstanding contribution to Rosetta."
Gerhard Schwehm, former Rosetta project scientist and mission manager
Tributes from her colleagues at NASA, along with Claudia's biography can be read here.
See also the University of Michigan website, here.