Earlier this week at NASA's Kennedy Space Center in Florida, USA, the last solar wing for Orion was unfolded, tested and folded for launch – the next time it unfolds will be in orbit around Earth next year.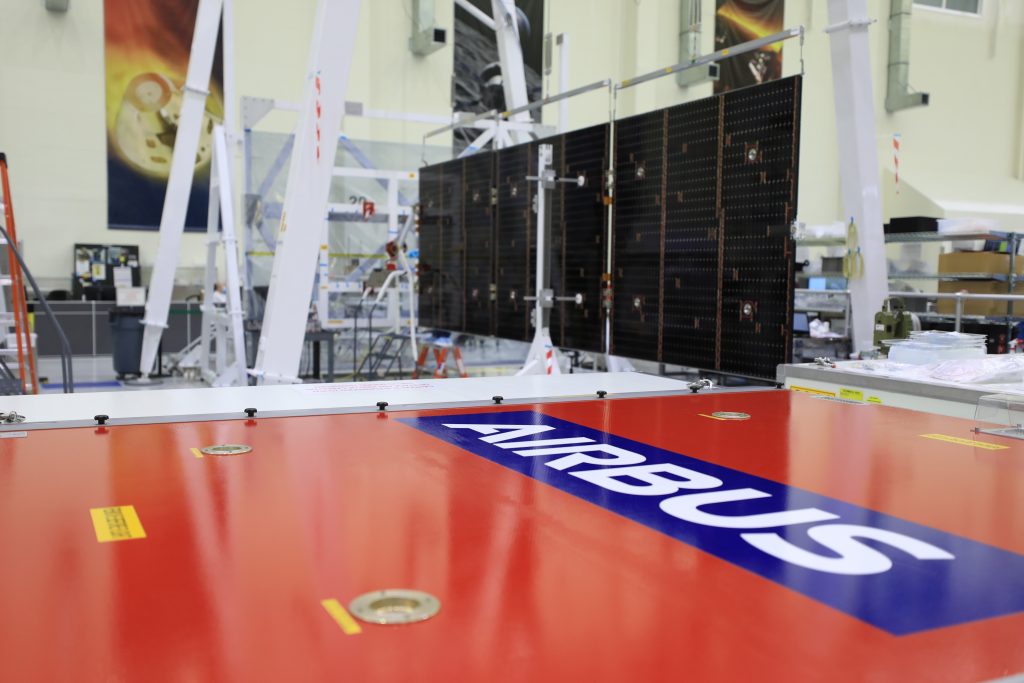 The first European Service Module that will power Orion on the Artemis I mission around the Moon is in final stages of integration and checks at the Neil Armstrong Operations and Checkout facility and one of the last tasks is to connect the four large solar wings to the main structure. Before integration the wings are unfolded and then folded for launch to ensure they operate as planned.
Each 7 m wing are hinged at two points so they can be folded to fit inside the fairing of the Space Launch Systems rocket. After launch and in Earth orbit the four wings unfold to span 19 m and swivel and rotate to collect solar energy, turning it into electricity for the spacecraft's systems.
As the wings are designed to be unfolded in space, they are not made withstand Earth's gravity. To test their functioning the Solar Array Wings are deployed with a rig that supports them on rails from above and follows their deployment. This video shows the structure and deployment earlier this year:
"This is a milestone for the teams as we have now completed all large hardware integrations. We won't see these solar panels again… except on camera after launch," emphasises Dominique Siruguet, ESA's European Service Module campaign manager, "It is a strange feeling as this is the first launch campaign whereby everybody is wearing masks to follow Covid-19 rules. Despite the world pandemic, the lunar programme is supported by exceptional teams that continue to work to ensure a successful flight next year."
The Solar Wings use cells from a US company SolAero Technologies that are assembled by Airbus Defence and Space in The Netherlands into solar panels, while the solar array drive is manufactured by Ruag in Switzerland. In full sunlight they will provide 11.1 kW of power – enough to run two typical European households.