This in from Charlotte Beskow on console in the Engineering Support Room at ATV-CC – Ed.
So far so good!
Same people, different shirts (red instead of green, for ATV3, and blue, for ATV2).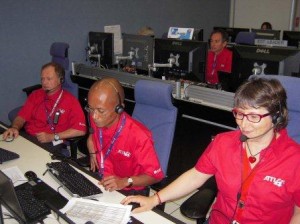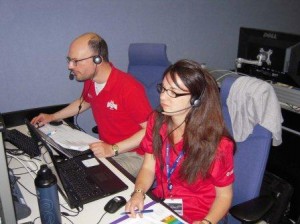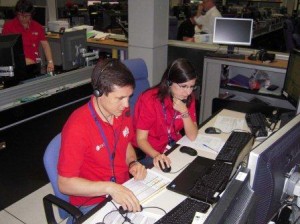 and in the main control room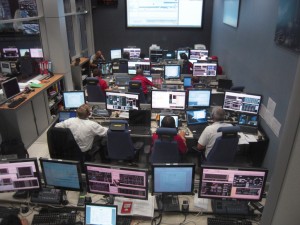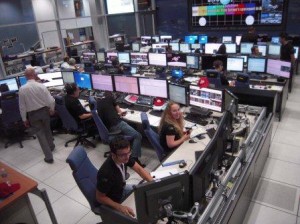 Those of us on the EST not on shift were gathered in the meeting room watching the live broadcast!