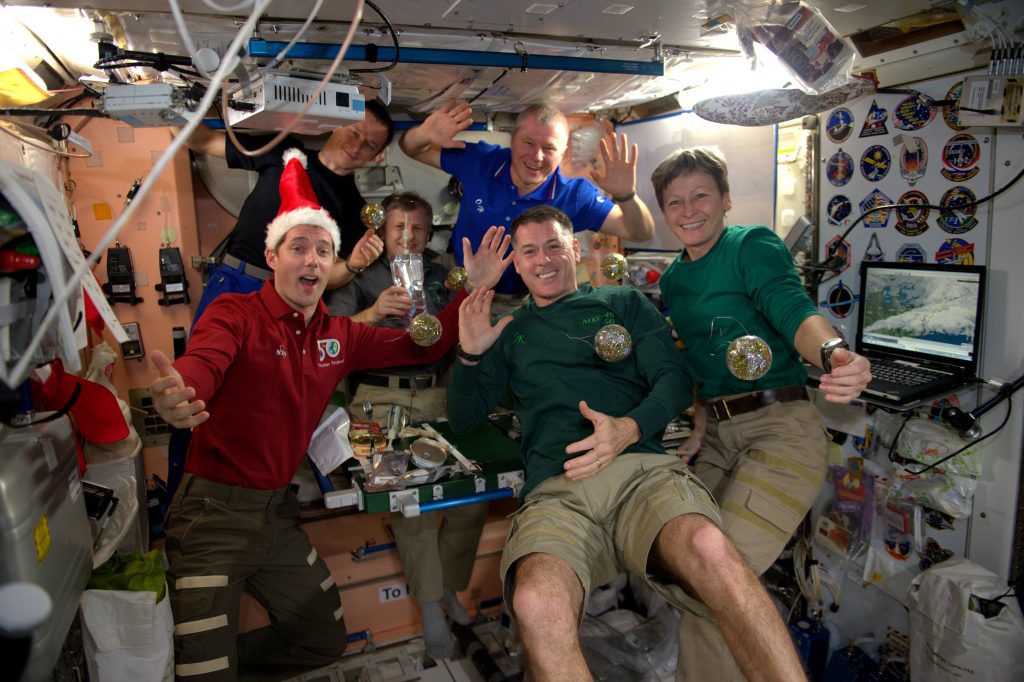 The holiday period is in full force, but what is it like to celebrate special occasions in space? That's exactly the question hosts Ally Koehler and Stephen Ennis put to guests ESA astronaut Thomas Pesquet and BME/Eurocom coordinator Andrea Boyd in the December episode of Beyond mission podcast ESA Explores.
From Thanksgiving to birthdays and Russian Christmas, discover how astronauts mark special occasions 400 km above Earth. And how they're supported by teams back on Earth.
For everyone who has been following Luca Parmitano's Beyond mission and the mission podcast this year, we wish you all the best for the holiday season. The podcast will be back in the New Year with an episode on Luca's upcoming return to Earth.
The ESA Explores podcast is available on all major podcast platforms including Apple Podcasts, Spotify, Stitcher and SoundCloud.