During the pandemic ESA has demonstrated that concern for everyone's welfare is paramount and this has been a feature that has gone hand in hand with remarkable performance from the Agency. This will continue as we move into September and will help us collectively respond to the challenges confronting our Member States. ESA will not escape the broader societal impact of COVID-19 and this will continue to be a factor in the decisions that are taken.
Dutch Prime Minister Mark Rutte had this to say on the pandemic: "It is not rocket science. If we are not careful, we will quickly return to where we don't want to be."
Today, as we survey the current situation, we can state the following:
ESA performed very well during lockdown
Special measures are in place to support industry through faster payments
Stable IT solutions are available for communication and meetings
A small number of ESA people have been infected but no serious cases detected so far
The infection rate in several Member States has been increasing
Diverse measures/restrictions are on place in ESA Member States
Virtual meetings are able to cover various but not all necessities
Experience with hybrid meetings has been not entirely convincing so far
Diverse psychological situations for individuals
ESA stepwise approach has been established
Small number of people on site (ESA, industry, visitors…)
While we are still fully focused on the need to provide the best possible response to the various challenges posed by this pandemic, ESA's work goes on.
The next Ministerial is just a little more than 2 years ahead and already we are at the stage in our preparations of being able to propose a comprehensive set of programmes with their respective narratives.
Experience acquired both inside and outside ESA during this period clearly points to the fact that a vision for the future way of working is required. The dynamic the pandemic brought with it with regard to digitalisation will have an influence on processes and organisation. Let us take the pandemic not only as a threat but also as an accelerator.
Organisations have been forced to reengineer their workplaces overnight. This sudden shift has given rise to increased expectations of flexible and remote working, greater demand for digital skills and higher cyber security risks.
The pandemic will have a long-term impact and lead to a "New Normal" characterised by:
more teleworking than pre-COVID
fewer physical meetings than pre-COVID
a new organisational setup with digitalisation at its heart
more digital processes including interaction with Member States, industry and others.
The acceleration of digitalisation will change the operation of ESA quicker than anticipated. In 2019, ESA defined a digital strategy which combines digitalisation and sustainability:
Digital ESA… Green ESA.
While optimism surrounding optimised interactions with digital tools is fine as far as it goes, it is also obvious that not all types of interaction can be digitalised to the same degree: where concrete questions have to be resolved, digital tools prove very effective. However, as soon as we enter "unsafe", "undefined" ground such as creative strategy work, communication cannot be restricted to the transfer of words either written or spoken, and real face-to-face interaction proved its worth during the lockdown. The New Normal must take this into account.
Experience during the pandemic and observations arising from a wide-ranging SWOT analysis may also lead to a new comprehensive interaction scheme within ESA and beyond. The way we had been working before entering this extraordinary period is set to change and we will be able to adapt our organisations accordingly. COVID-19 accelerated digitalisation across a range of processes and will provide the basis for further organisational opportunities: instead of hierarchical structures based on a top-down definition of tasks, synaptic structures can be established, where various links between the different individuals and organisations exist and where individual performance evaluation is based on results.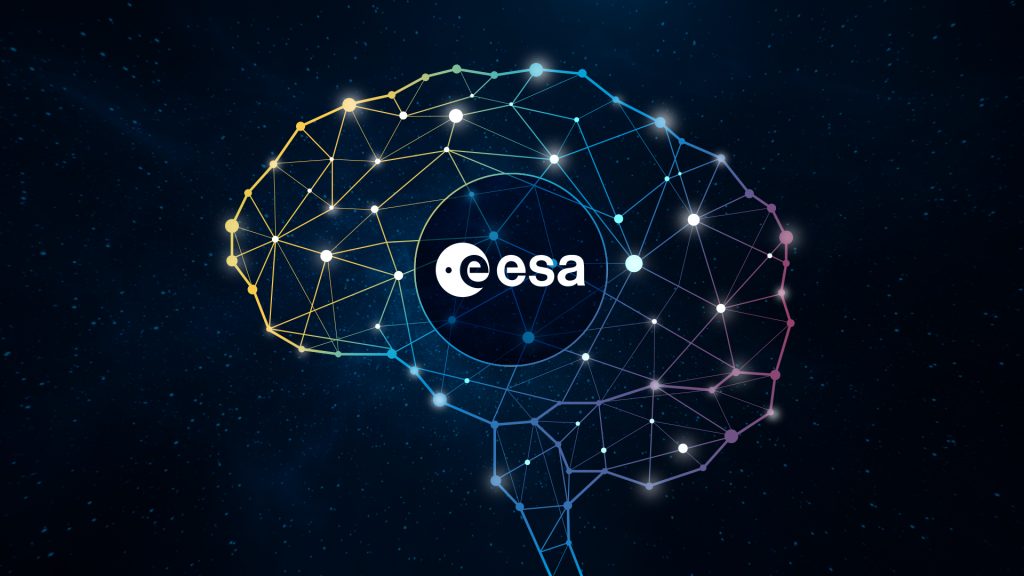 Concrete implementation of the principle has begun only in specific areas. Both the potential of digitalisation to intensify interaction with Member States and the implications for the jobs of the future both within ESA and within the space sector more generally have to be evaluated. Inside ESA, the synaptic organisation will be complemented by the Performance Management Reform which aims to evaluate the performance of individuals not based on tasks but on results.
Finally, once again, there is no magic formula, but this quote from St Exupery remains as valid as it ever was: "As for the future, your task is not to foresee it, but to make it possible." [1]
---
[1] Pour ce qui est de l'avenir, il ne s'agit pas de le prévoir, mais de le rendre