It is done. More than 2 years of preparation, many meetings with delegations, industry, politicians and ESA staff are behind us: At Space19+, Ministers decided the most ambitious plan to date for ESA's future and that of the whole European Space sector. This comprehensive set of programmes will secure Europe's independent access to and use of space in the 2020's, boost Europe's growing space economy, allow breakthrough discoveries about the Earth, our Solar System and the whole Universe, while making the responsible choice to strengthen the efforts to secure and protect our planet.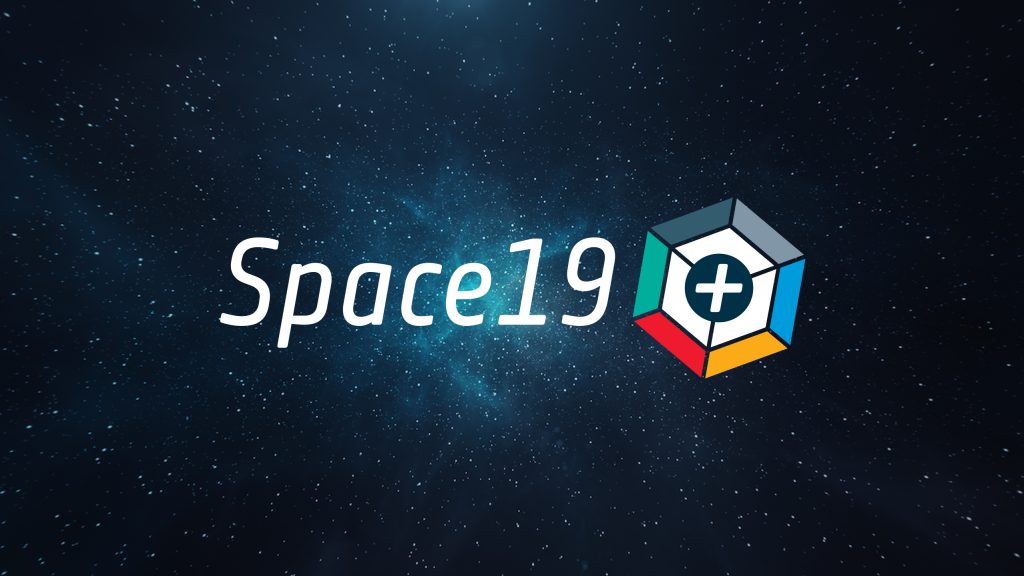 The common denominators running through all of these tasks and actions are inspiration, competitiveness and responsibility, acting to create a sustainable European space environment and contribute to a sustainable Earth without pre-empting any possible positive future developments, all the while drawing on experience, technological and administrative competence, courage and commitment.
INSPIRATION
ESA's world-class Science Programme will see real-terms growth in funding allowing LISA, the first space-borne gravitational wave observatory, to be built and operated alongside ATHENA, the world's most powerful black hole probe, so as to enable fundamental advances to be made in our understanding of the basic physics of the Universe.
Working with partners worldwide, Europe will play a central role in the new era of global Space Exploration and inspire generations to come. ESA will continue its use of the International Space Station for science and all humanity. It will contribute vital transportation and habitation modules for the Gateway, the first spaceport at the Moon, and send the first European astronauts to the Moon. And ESA will build the first spacecraft to return pristine samples from the surface of Mars, transforming our knowledge of the Red Planet.
COMPETITIVENESS
The vital importance of Satellite Positioning, Navigation, and Timing are fully reflected in a substantial expansion of the support ESA provides to both commercial innovation and long-term R&D, a highlight being the navigation capability beyond the Earth.
In partnership with the satellite communication industry, ESA will drive Europe's competitiveness in the global market in particular by developing the first fully flexible satellite systems to be integrated with 5G networks as well as the next generation optical technology for a fibre-like 'network in the sky'.
Supporting the growth of the wider European economy, ESA will enable industry to develop a wealth of Innovative Services for citizens and business through novel uses of satellites, such as the delivery of quantum keys enabling cyber-secure communication.
Space Transportation, is ensuring an unrestricted gateway to space for European institutional missions. The entry into service of Europe's new family of launch vehicles, Ariane 6 and Vega-C and investment in the future of space transportation will all reinforce Europe's independent access to space, transport in and return from space for both commercial customers and critical government users.
The global competitiveness of Europe's space companies, large and small, will benefit from major investments in Basic R&D across all domains of space technology, including innovative propulsion, digital design and new production methods, first flight of specialised microprocessors dedicated to artificial intelligence tasks and cyber-resilience both in terms of enabling technologies for a wide range of applications and resilience of space systems. A renewal of ESA's world-class Space Facilities, will include new partnerships with industry in particular SMEs for access to ESA's laboratory capabilities.
Renewing its partnership with Europe's space industry, ESA will develop new space procurement tools and alternative governance schemes to increase flexibility and reduce time to market.
RESPONSIBILITY
Europe has established global leadership in Earth Observation through the Earth Explorer, Copernicus and meteorological missions, all of which are developed by ESA. ESA will expand this leadership by building the first Scout small-sat mission, by expanding the suite of Copernicus Sentinels, by developing the newly-selected Earth Explorer, as well as customised Arctic and climate missions. ESA's work will employ cutting edge technology in space and on ground to drive innovation in the understanding of climate change, support sustainable development and increase the security of Europe's citizens.
Through its new Space Safety programme, ESA will address natural and man-made hazards in space. Actions will include the first satellite able to warn us of extreme space weather from an orbit simultaneously viewing both the Sun and Earth; supporting the first debris removal service, to help 'clean up' space and make it more sustainable in the future and, together with NASA, the first demonstration of an asteroid deflection.
In most of the reflections about the outcome of the ESA Council at Ministerial Level, the overall subscription of 14.4 billion Euros is mentioned as the main aspect. However there is much more: the narrative of the programme logic, including the newly defined pillar of space safety and security was accepted and the organisational aspects of ESA as the European NewSpace Agency resonated well:
Recognising ESA's vital role in guaranteeing Europe's place in space, Ministers supported the Director General's proposals to reinforce both ESA's relationship with the European Union and to increase its own organisational agility, effectiveness and efficiency. Taken together, these far-sighted decisions allow ESA to look with confidence and fresh commitment towards the opportunities of the next decade and beyond."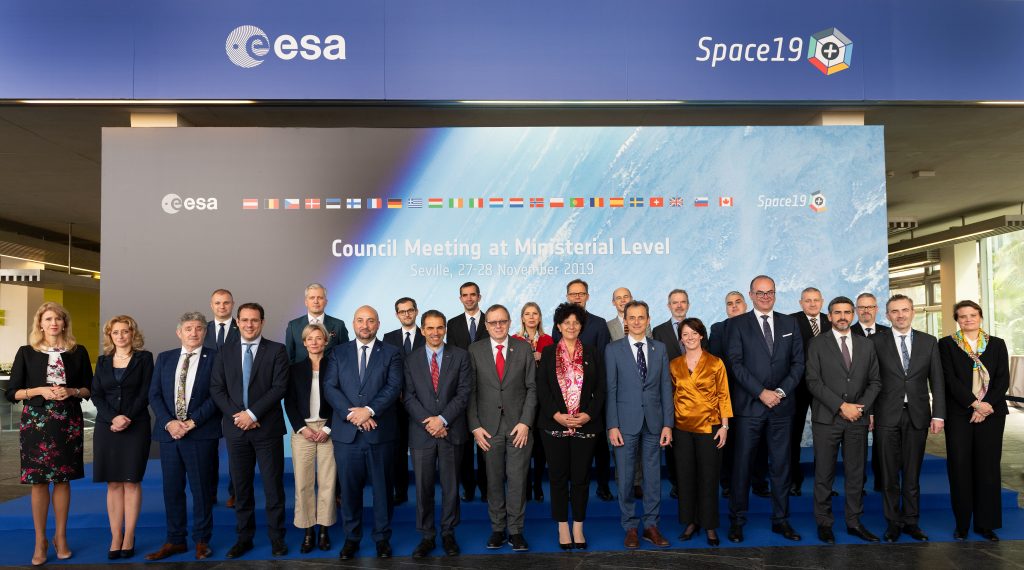 For me it is time to thank all those who supported me to be able to present a comprehensive proposal covering the various aspects. Let us celebrate the past but at the same time we are obliged to implement the different aspects and to prepare us and ESA for the future…. The next ESA Council at Ministerial Level is just 3 years ahead. And in between the Ministers asked for informal meetings to discuss and define organisational developments of ESA.