Giorgio writes: Saturday we celebrated Alex and Sebastien's birthday as well as Queen Elizabeth's 60th jubilee.
I tried to cook a menu that mixed the birthday boy's heritage. It was not an obvious combination as Alex is English and Indian while Seb is from France.
I enjoy a challenge and do my best to cook new and imaginative recipes. In this case my experience from studying at the Hotel school "Le Saleve" in Annemasse, France came in handy.
I threw in as many references to Alex and Seb's countries as possible while keeping the menu tasty and balanced. Sultana's and Indian spices from India, Gin and puff pastry from England with cider and foie gras from France.
To accompany the meal I made rye bread. Concordia has extremely low humidity as well as low temperatures. I have to adapt recipes to the low humidity. The flour for the rye bread is around 15% less hydrated compared to flour at sea level so I have to add more water and this influences the cooking times as well.
To finish the evening Seb offered everyone some of his Calvados that he brought from home.
Here is the complete menu with photos: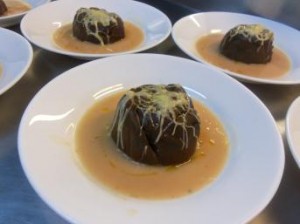 Leaf of red cabbage with Indian spices stuffed with foie gras and sultanas, in a bean veloutée.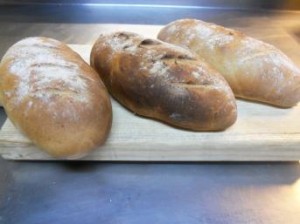 Rye bread.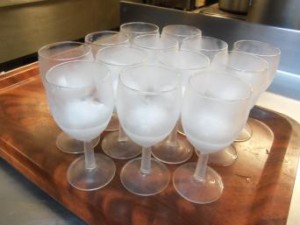 Gin sorbet.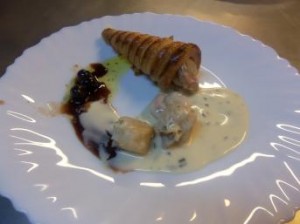 Puff pastry Cornucopia with spring onion creamy scallops.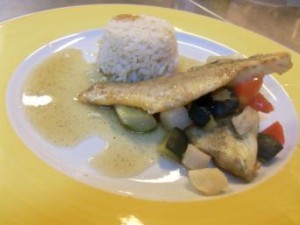 Sea bass filets with vegetables rice and cider sauce.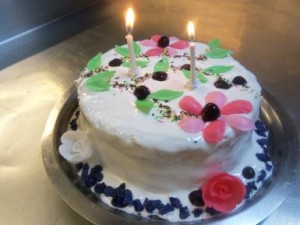 Meringue birthday cake with raspberry coulis.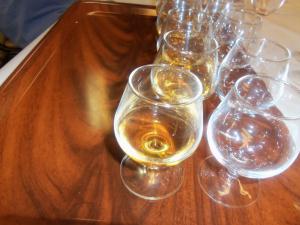 Seb's Calvados.