Throughout 2014, ESA has been celebrating the 50th anniversary of European cooperation in Space, as in in 1964 the Conventions of the European Launcher Development Organisation (ELDO) and the European Space Research Organisation (ESRO) entered into force. A little more than a decade later ESA would be established, replacing these two organisations. You may find more information in our E-Book 'The ESA Effect' or in this article (and don't miss our mini site).
Exhibition in Valencia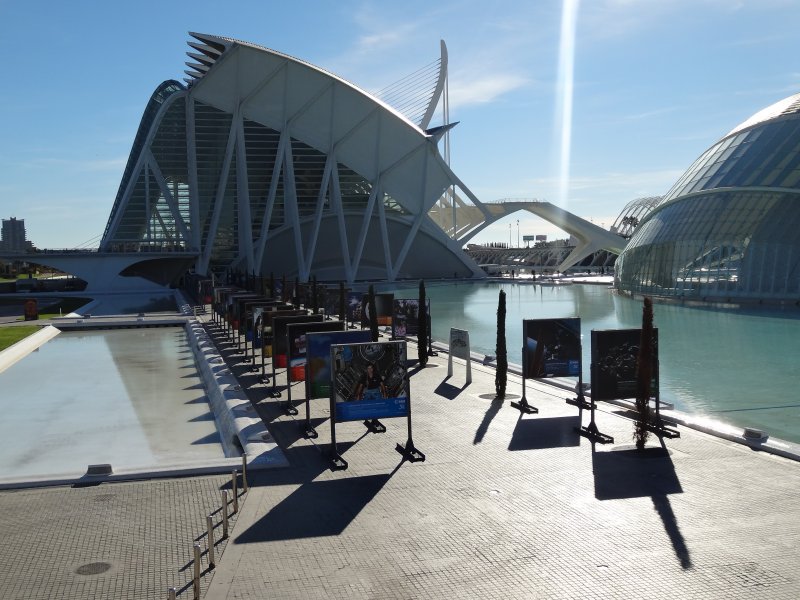 A series of events all over Europe marked the year, with the last one being this magnificent public exhibition at the Science Museum Ciudad de las Artes y de las Ciencias of Valencia, Spain. It was inaugurated on 11 December 2014.
ESA's Communication Department, in cooperation with the Science Museum, has created this exhibition to highlight the 50th anniversary of European cooperation in space. It consists of 102 illuminated panels showing key moments of Europe's spacefaring history. Entrance is free.
The Museum and its facilities such as the "Príncipe Felipe Science Museum" with their beautiful design by architects Santiago Calatrava Valls and Félix Candela Outeriño are among the most visited destinations in the country, with over 27 million visitors since its inauguration in 2000.
Pay us and these wonderful facilities a visit – the exhibition will be open until late spring 2015.
More info on the City of Arts and Sciences / Ciudad de las Artes y las Ciencias can also be found e.g. on Wikipedia.
Addendum
Additional info and articles in spanish language available here:
Fernando Doblas is the Head of ESA's Communication Department. Follow him on Twitter at @FernandoDoblas