With just one day to go until ESA astronaut Luca Parmitano is launched to the International Space Station from the Baikonur Cosmodrome in Kazakstan for his mission 'Beyond', this infographic gives a glimpse into the activities still to come before liftoff.
Find out even more about launch day and traditions with ESA head of crew support Romain Charles and Luca himself in the latest episode of the new mission podcast ESA Explores. This podcast takes you behind the scenes of Luca's Beyond mission in conversation with ESA experts.
Listen wherever you get your podcasts and subscribe to hear each new episode as it's released.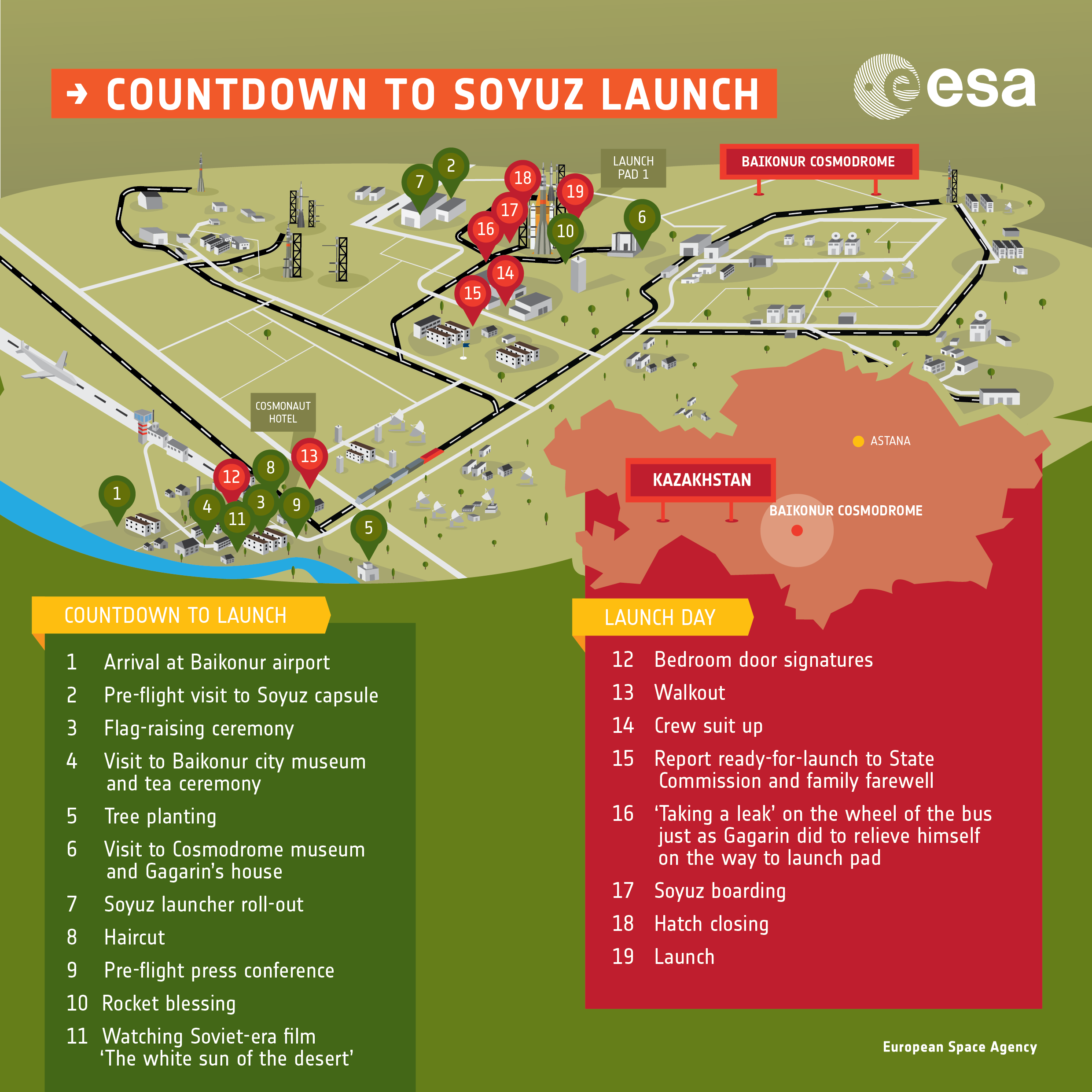 There are many ways to follow Luca's launch on Saturday 20 July. Follow @esaspaceflight on Twitter for news throughout the day and tune into the livestream from 17:30 CEST for live coverage from Baikonur.