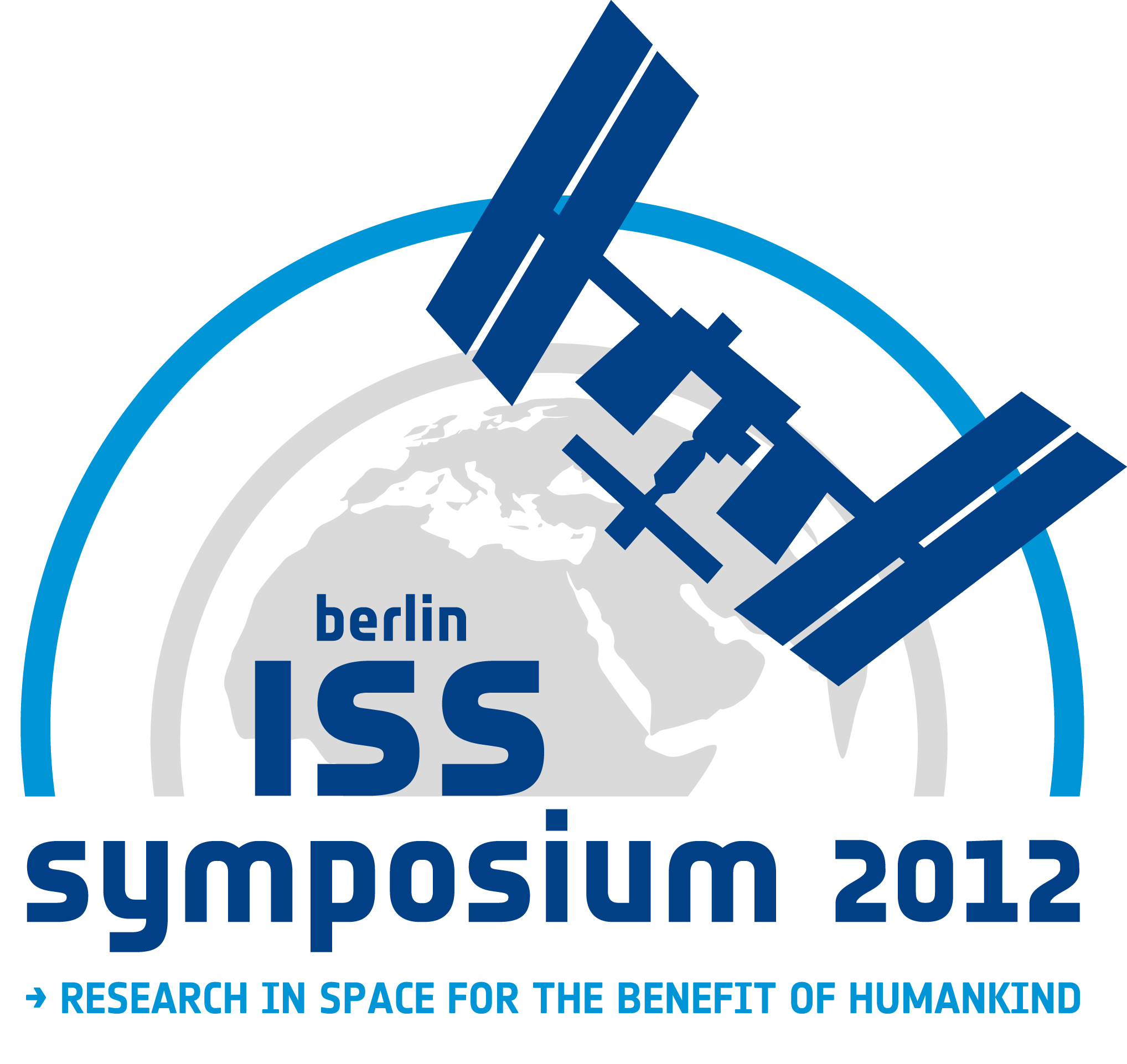 ISS Symposium 2012
"Research in space for the benefit of humankind"
2nd – 4th May 2012, Berlin, Germany
With the assembly of the International Space Station now being complete and all ISS partner laboratories in operation, we have laid a solid and steady foundation for a wide range of research on the Station for at least a decade.
To review and discuss the key accomplishments in research made to date, looking at case-studies in fundamental and applied research and the actual or potential spin-offs for the benefit of humankind, as well as to discuss the future path and priorities for research on ISS, ESA is organising a high level, global ISS Symposium in Berlin from 2nd to 4th May 2012.
The Symposium is expected to bring together representatives from the five ISS partner agencies, other space-faring nations, the international science community, space experts, astronauts, engineers and representatives from industry, academia and media. Additionally, a small group of students from across Europe will be invited by to attend, and a limited number of places will be made available to members of the public with a proven interest in space activities.
The Symposium will take place at the Hilton Hotel in Berlin, Germany, starting at 13h00 (after lunch) on Wednesday 2nd May, and will run until around 13h00 on Friday 4th May 2012. Attendance will be free of charge for all invited and registered guests.
Further details about the venue, registration, logistics information, accommodation and a first preliminary programme can be found on this website.
Invited guests will be able to register for the Symposium via this website after receiving their unique and personal login code via email.
We look forward to welcoming you in Berlin!

Thomas Reiter
ESA Director of Human Spaceflight and Operations