This November, Thomas Pesquet will be the next French astronaut to fly to the International Space Station. How do astronauts pack their bags for a spaceflight? Suffice to say that it is a rigorous process, as they are allowed just 1.5 kg of personal belongings aside from their clothing and work equipment!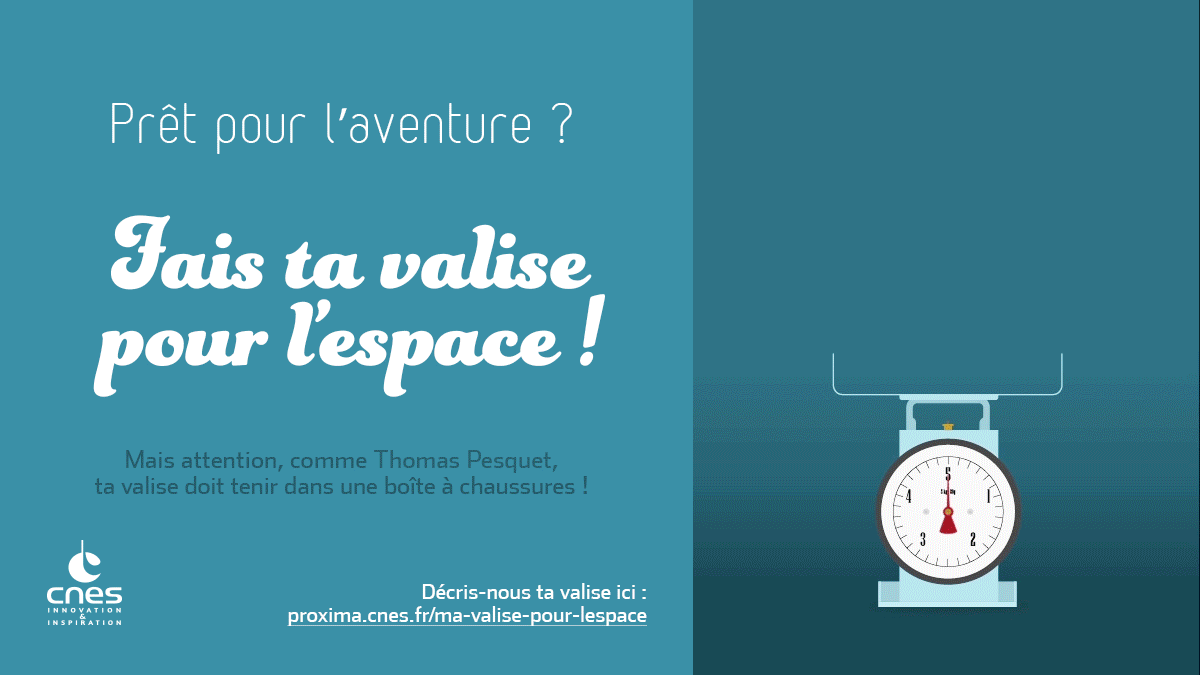 What would you take to space if, like Thomas, you were leaving on a long-duration space mission?
For her doctoral thesis, Charlotte Poupon (see box) is investigating how people would prepare emotionally for a long-duration spaceflight mission to Mars for example.
France's space agency CNES is partnering with her on this project and giving you the opportunity to take part: share the contents of the suitcase you would take with you to space on the website linked below. The website is in French but the science is international and CNES accepts inputs in English. Scroll to the bottom and insert your family name, first name and email. Upload a picture of your suitcase and describe up to 20 objects you would take and why. Lastly decide whether to sign up to the CNES newsletter and accept the legal agreement.