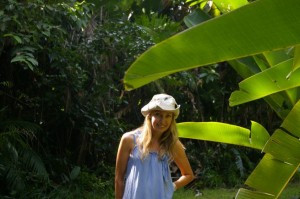 If you are anticipating a technical blog – stop reading this now, as I am surely the least technical person in the Gaia Project Team. Let me introduce myself, I am Helma, the Gaia project secretary. I've been on the project since day one, which is about ten years ago, so I sometimes joke about Gaia being my first baby (I've had two actual babies in the meantime).
When people ask me why I have to go French Guiana for months I tell them 'to support our Launch Campaign'. Then I get 'Yes but what do you actually do?' Besides the normal work like documentation, handling timesheets, leave requests, and a million other things, here goes:
Obviously organising all the business travels was a bit of a logistical nightmare challenge. My colleagues have to travel to Kourou and back, which involves trains, overnights in Paris, rental cars, different local hotels etc. I have in total organised about 45 trips to Kourou (which have all changed about three times so far). Besides all this travelling to Kourou, let's not forget about 40 business trips to ESOC, Darmstadt, where my colleagues go almost every week for the spacecraft control simulations. Whilst in Kourou, I organise the offices for the newcomers, help them get their access badges, find their way around, etc. I usually also try to organise an excursion for us on our free Sundays, which can vary between jungle trips, visits to a local market to visiting Devil's Islands – islands that used to be a notorious penal colony but are now a great place to go with lovely views.
Now that launch is approaching there are more PR-related activities. Plenty of people in the Netherlands would like to follow the launch in Space Expo, lots of people are going to ESOC (the control centre) for the launch, and there is the live launch here in French Guiana. Some people will be in Jupiter (launch control centre) together with the VIPs and the press, others prefer to go to available viewing sites.
Fortunately I don't have to actually organise all those events, I merely keep track of who wants to go where. However, I am organising an event to go to a Cayman Farm in Sinnamary the evening before the launch, have dinner, sleep in hammocks, see the launch (06.12 AM!), have breakfast and drive back to Kourou. Why? Because no one really knows the best place to watch an easterly Soyuz launch from, and we think this might be the best view, so let's call it thinking on my feet.
It's not always easy on our private lives, and so far I managed to miss my son's birthday, his first real day at school, his swimming diploma and Sinterklaas (sort of a Dutch Santa that happens on 5 and 6 December), but we can Skype almost every day. Luckily we have a nice team (well, I would say that, wouldn't I?), spirits are high, and I am grateful for this wonderful experience.
As soon as I have a moment to breathe, my boss walks in and says 'Helma I think you should write a blog about why we need a secretary in Kourou'. Sure, bring it on!