ESA astronaut Luca Parmitano returned to Earth 5 February after setting new European spaceflight records, but European science continues in space. Many facilities run continuously in the background on the International Space Station, steadily gathering more data in weightlessness for researchers on Earth.
Despite busy days leading up to his return, Luca took time during his final weekend in orbit to interact with a familiar face from Horizons – Cimon.
Short for Crew Interactive Mobile CompanioN, Cimon is a 3D-printed plastic sphere designed to test human-machine interaction in space. It was developed and built by Airbus in Friedrichshafen and Bremen, Germany, on behalf of German aerospace centre DLR and uses artificial intelligence software by IBM Watson. Ludwig Maximilians University Clinic in Munich (LMU) is in charge of the project's scientific aspects and Cimon was commissioned during Alexander Gerst's mission in 2018.
During his interaction, Luca tested new functionality relating to mood detection and enjoyed a few favourite songs.
End of the airway
The Airway Monitoring experiment has been collecting data on astronauts' lungs from its first session in 2015, starting with Samantha Cristoforetti during her Futura mission. This experiment investigated nitrogen oxide exhaled by astronauts and is the only experiment to include sessions in the Space Station's Quest airlock in reduced pressure, simulating future lunar bases. The hardware used for Airway Monitoring itself needs to be returned for analysis to complete the science. NASA astronaut Andrew Morgan retrieved the instruments and packed them for return on the 20th SpaceX flight – marking the end of this experiment.
Passive monitoring
Two experiments are collecting information the Space Station's environment in preparation for future expeditions farther away. The Dosis experiment monitors radiation received in different modules while Matiss-2 collects information on bacterial growth in closed quarters.
Luca brought back some of the passive dosimeters that record total radiation on his return to Earth in Soyuz MS-13. An extension to the experiment includes active dosimeters that are dotted around the Station. These record radiation at all times, allowing researchers to analyse the effects of solar flares for example.
Commercial space
The commercial ICE Cubes facility continues to run three experiments including an educational art project, a test of commercial 'off-the-shelf' computer parts and a demonstration of cybersecurity in space.
The Space Station is gearing up to receive a second European commercial facility called Bartolomeo, set to launch Saturday 7 March on the SpaceX-20 cargo vessel. This external facility can host experiments that look down at Earth or benefit from the space environment.
On 11 February NASA astronaut Jessica Meir prepared the Columbus laboratory to handle incoming data by temporarily removing the Human Research Facility rack and installing the internal hardware for Bartolomeo.
New material
On 18 February the 13th Cygnus supply craft arrived at the International Space Station with new cargo – including a new antenna for the Columbus laboratory that will boost internet speeds using ESA's European Data Relay System satellites. The fridge-sized equipment called ColKa (for Columbus Ka-band antenna) will remain in Cygnus in preparation for installation during a spacewalk to upgrade Columbus that includes connecting Bartolomeo.
Boiling continues
The Multiscale boiling experiment continues to record bubbles in space. The 'pool boiling' part of this experiment has been running for over a month with a camera observing how bubbles form and evaporate from a pool of liquid. This research is helping researchers understand the finer points of cooling, improving models that will benefit better cooling systems for equipment in space and on Earth.
Preparation for plasma and metallurgy
Astronauts worked on two long-running facilities to fire them up for another round of science last month. The electromagnetic levitator in Columbus was purged of air on 17 February before being pumped with argon gas to provide an inert atmosphere for the next round of melting and solidifying metal alloys.
Space Station commander Oleg Skripochka worked on the Plasma-Kristall experiment starting on 21 February where he read up on the experiment planned and checked the hardware. The next week he filled it with argon gas and applied a high voltage to and injected dust particles that become positively charged.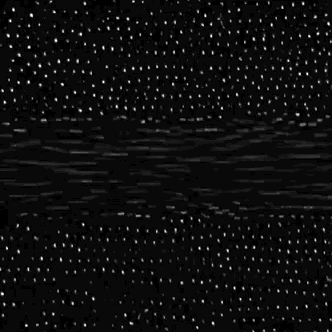 Floating through the plasma chamber, the particles act like atoms on Earth – allowing researchers to model and observe interactions as a stand-in for Earth as no microscopes exist that can record real atoms as they move. Although Plasma-Kristal can run without astronaut intervention, this session required a quick reaction as researchers requested the cameras record the first moment when the dust particles came into field of view.
Oleg acted as cameraman and pressed the digital shutter via a laptop. The experiment was repeated under different conditions to simulate other atomic structures, including a session in neon gas. Oleg did four runs in total, recording too much data to download, so he swapped multiple hard disks to record everything and set them aside for a return to Earth at a later date.
The science operations team at ESA ended their weekly reports "Many thanks to Oleg for his fantastic work with this experiment!"