An astronaut, a 'marsonaut' and a doctor log into Reddit… It may sound like the start of a joke, but gather all your questions about confinement because it's happening today!
Today, Wednesday 29 April from 17:00, ESA astronaut Samantha Cristoforetti, Mars500 'marsonaut' and ESA astronaut support engineer Romain Charles and Antarctica medical doctor Nadja Albertsen will be online at r/space to answer any questions you might have about living life in lockdown. And, having spent long periods of time spent in isolation far from friends and family, they are ready to share how they learned to cope with the challenges it brings.
Find out more about our 'Masters of Confinement' below and see you online this evening.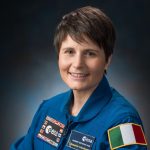 ESA astronaut Samantha Cristoforetti, Italian engineer and former fighter pilot: I had a 200-day space mission on the International Space Station with five other astronauts (US and Russian). You may know me from the Reddit front page when somebody posted my homage to Star Trek taken during my mission. [SC]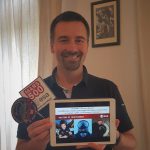 Romain Charles, I am now ESA astronaut support engineer. In 2010, I was selected by ESA to take part in the Mars 500 mission. I spent one-and-a-half years (520 days) in a mockup spacecraft on simulated return trip to Mars with five other crew (Russian, Chinese, Italian). During this whole period, we were cut off from the internet to simulate the delays in communication between our "spacecraft" and "Earth" (up to 12min). [RC]
Nadja Albertsen, I am a Danish Medical Doctor, researcher and currently part of Pandemic Department at the University Hospital in Aalborg, Denmark. I spent 12 months with 12 other 'winteroverers' (French, Italian, Australian) at one of the most remote places on Earth: Concordia research station in Antarctica. For four months the Sun did not rise above the horizon and no supplies could come in for over eight months – we were completely cut off from the world (with low-speed internet). With little oxygen in the air and temperatures dropping to –80°C Concordia station is not unlike living on another planet. [NA]
Ask us anything about our work, how we 'survived' and even thrived from our experiences as well as 'three-quarter syndrome' – the often-seen mentally-difficulty period when the end of confinement is near.
Between us we read and can reply in English, German, French, Italian, Danish and Swedish and will do our best to answer in any of these languages!
Ask us anything!