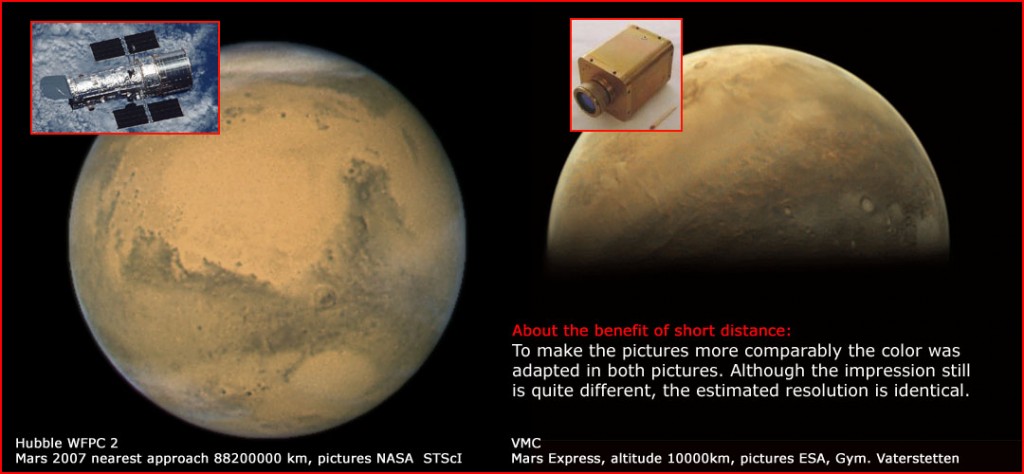 We are delighted today to bring you a detailed post on the excellent Mars Webcam project submitted by the Astronomy Group at the Humboldt Gymnasium (high school) in Vaterstetten, near Munich, Germany. The project began in March 2010, when the school's Astronomy Group, led by teacher Markus Schmidtner, set forth the following project goal:
The astronomy group of the grammar school in Vaterstetten, Germany, was happy to get the opportunity to adopt a VMC-Operation. This operation took place on 23rd of March 21 from 0:28 a.m. to 1:08 a.m. At this moment the satellite was situated near the apocenter of the orbit, the highest altitude above the planet. The aim was to process the raw - images supplied by ESA and then compare the images taken with the Visual-Monitoring-Camera (VMC) with our own telescope images and to generate a stereo image with the data of the VMC.
Our post today includes several of the excellent images processed and developed by the school team as well as links to their full PDF & web report.
"Speaking on behalf of the entire Mars Express Flight Control Team, I am very impressed with the work done by the teachers and students at the Humboldt Gymnasium. Their work, analysis and results prove the value both educational and scientific of even 'low-tech' images delivered from deep space. Congratulations on a project well done and we wish you continued success in your studies."

-- ESA's Michel Denis, Mars Express Spacecraft Operations Manager, ESA/ESO
All of us here at the Mars Webcam blog were tremendously impressed with the work done by the students. The goal was to analyse VMC images and determine how these compare in resolution to images obtained from the ground and, interestingly, from the joint ESA-NASA Hubble Space Telescope.
The student team was able to demonstrate that the VMC camera, viewing Mars from 10 000 km, provides images having similar resolution to those provided by the Hubble telescope viewing Mars at 88 million km. They also created an excellent stereo image of Mars.
Congratulations and thanks for an excellent report!
"When Mars Express leaves apocenter and approaches the Planet, resolution of VMC images will increase so much that even the powerful Hubble Telescope has no chance - this shows drastically the importance of missions like Mars Express. If you want to find out, you must go there..."

-- Humboldt Gymnasium VMC Project Report
Scroll down to access several sets of content submitted by the students at Humboldt Gymnasium.
1. Image gallery - student processed images
A gallery of images processed and analysed by the students. These are based on the original raw VMC image set acquired 21 March 2010.
Of these, the two below are especially well done: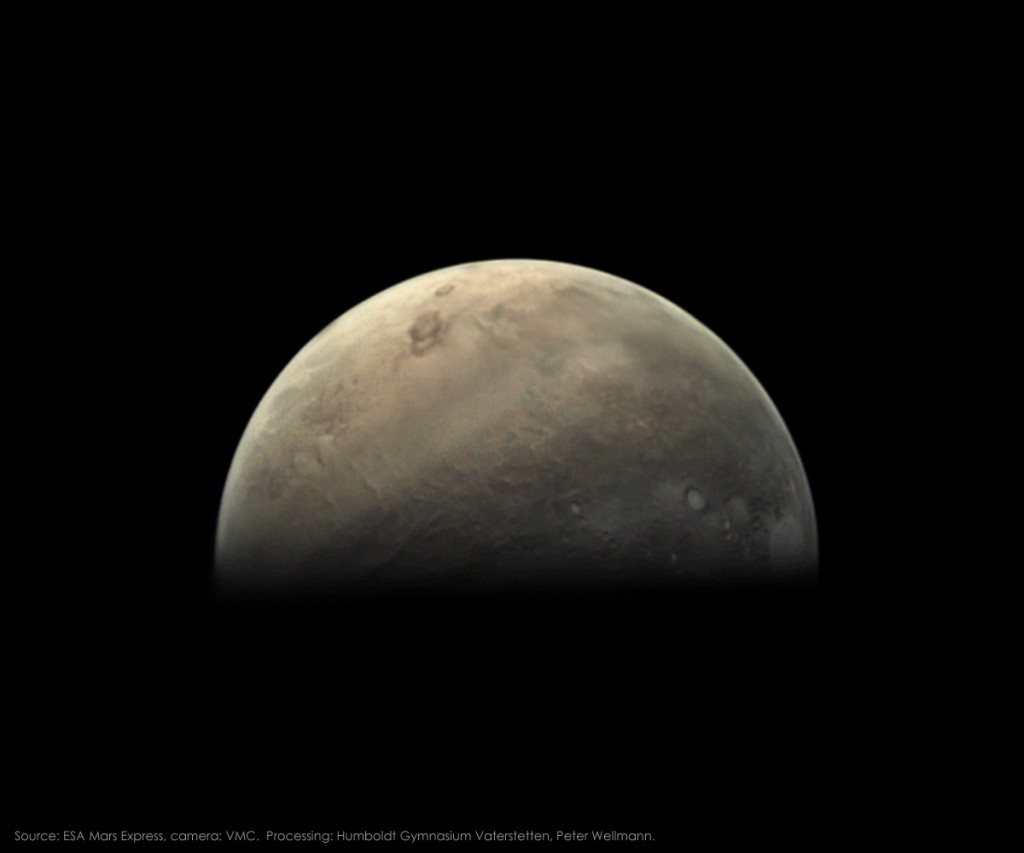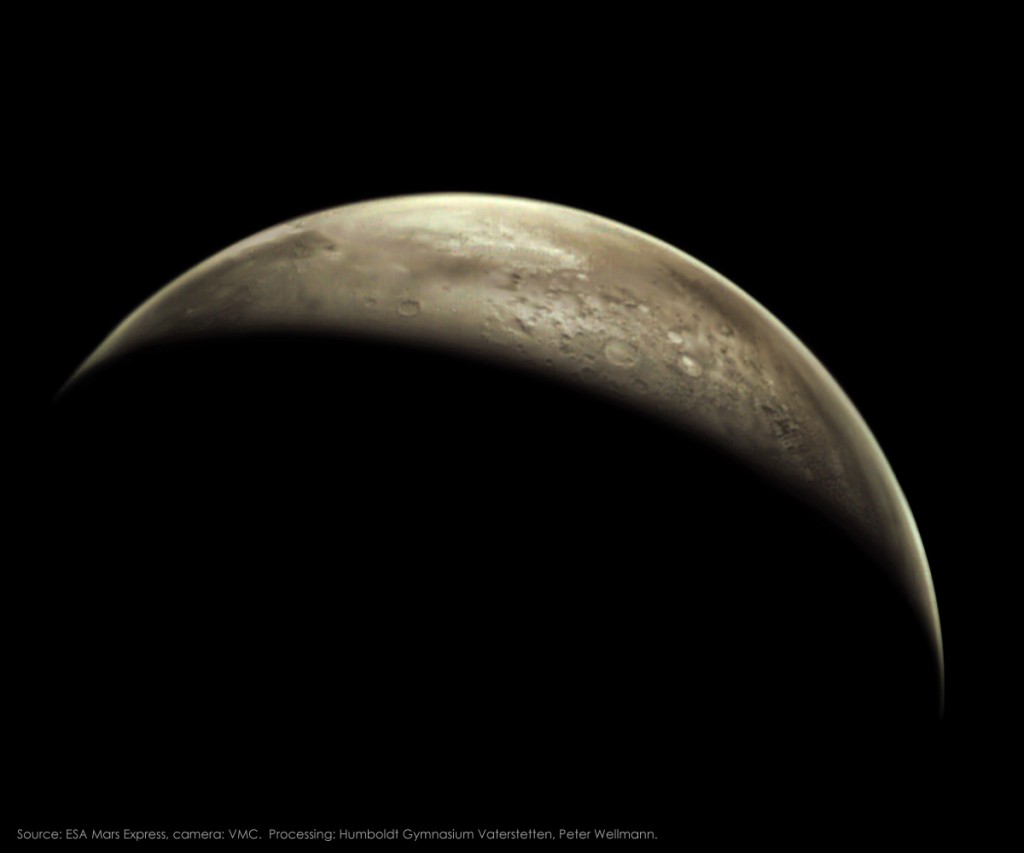 2. Project report - web version (condensed)
Access the school's online project report via http://www.gym-vaterstetten.de/faecher/astro/ESA_Projekt/esa.htm. The report includes images and text detailing their goals, processes and learnings during the project.