Posted on 12 January 2018 by Daniel
Tiangong-1 reentry updates
Latest reentry time window forecast provided by the Space Debris Office at ESA's ESOC mission control centre, Darmstadt, Germany.
Note: Read our updated FAQ
Update 7 February 2018
The current estimated window is ~25 March to ~17 April; this is highly variable.
Reentry will take place anywhere between 43ºN and 43ºS (e.g. Spain, France, Portugal, Greece, etc.). Areas outside of these latitudes can be excluded. At no time will a precise time/location prediction from ESA be possible. This forecast will be updated approximately every week in January and February.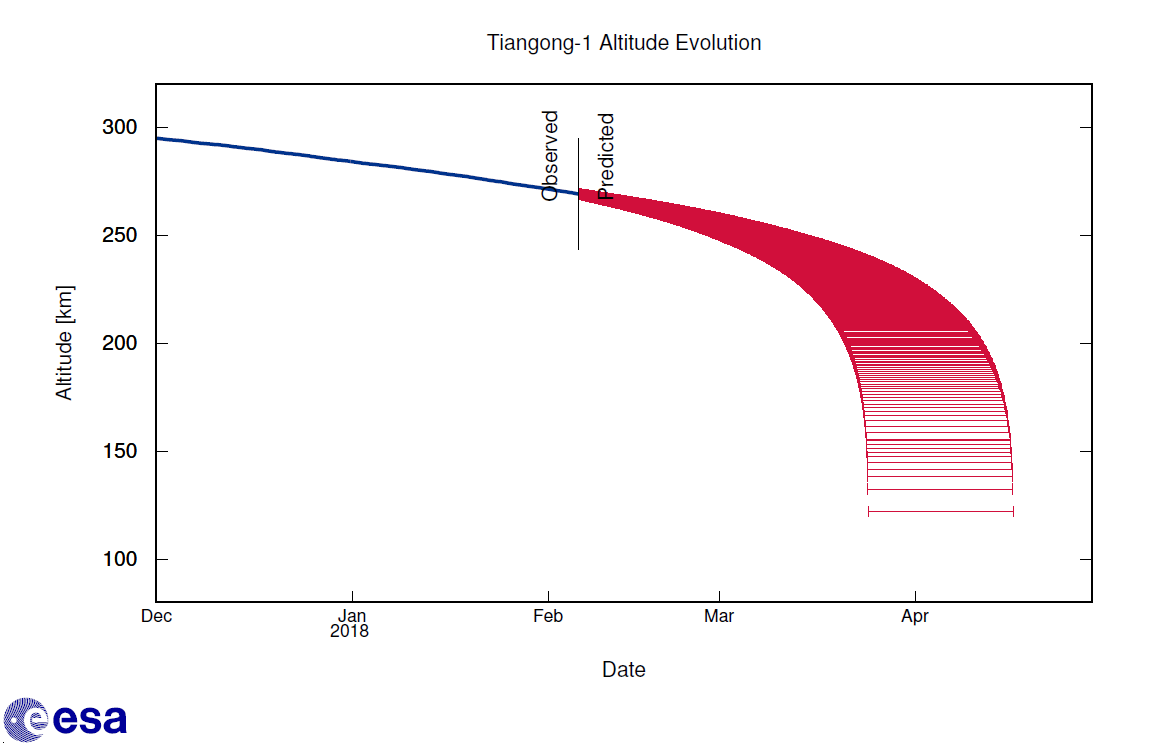 Current altitude decay forecast Credit: ESA