April 2013 ATV-4 mission brochure distributed by ESA – direct link to PDF
The brochure is also available in French, Italian, German and Russian.
If you are looking for facts and numbers, the ATV-4 factsheet is here to help.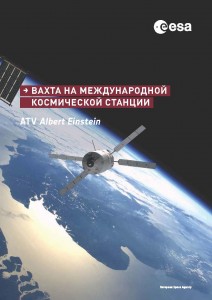 The mission brochure for ATV Albert Einstein "On duty at the International Space Station" is available in five languages. View it online as a 3D magazine, download it for keeping as PDF, or print it out for reading outside in the Sun. 
Or browse the brochure (in English) without even leaving the ATV blog, below.
Fans of Slideshare can view all the brochures in all languages on the ESA operations Slideshare page.