Posted on March 13, 2018 by Honora
Sentinel-3B: Advance team gets ready to receive
With the launch of the Copernicus Sentinel-3B set for 25 April, the first team has arrived at Russia's Plesetsk launch site to prepare for the arrival of the satellite.
Sentinel-3B has spent the last year at Thales Alenia Space's premises in Cannes, France, being assembled and tested. And now, it is time for it to be shipped to Russia and prepared for liftoff.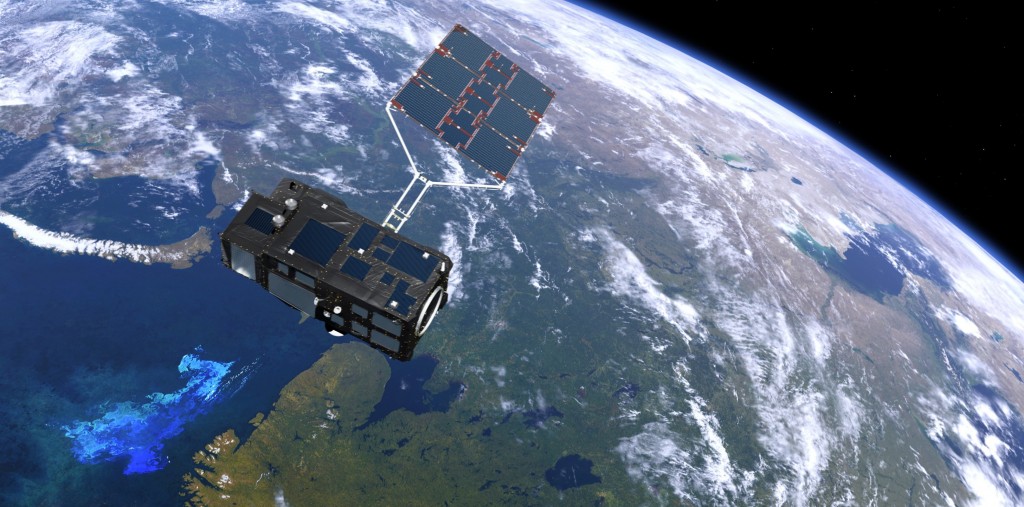 Its twin, Sentinel-3A, has been in orbit since February 2016, systematically measuring our oceans, land, ice and atmosphere. The information feeds a range of practical applications and is used for monitoring and understanding large-scale global dynamics.
The pairing of identical satellites provides the best coverage and data delivery for Europe's Copernicus programme – the largest environmental monitoring programme in the world.
The Sentinel-3B satellite is scheduled to fly from Nice airport in France on 15 March bound for Moscow and then on to Arkhangelsk. From there it will be loaded onto a train for the final leg of the journey to the Plesetsk cosmodrome. All being well, it will arrive early on 17 March and moved into the facilities in the afternoon.
Ahead of its eventual arrival in Plesetsk, a team of 19 people from ESA and Thales are already getting things ready at the launch site.
Having been there since 9 March, they have been making sure the cleanroom is ready for the satellite, setting up the support equipment that is needed to test the satellite, and installing all the communication lines they need for the launch campaign.
They have also been busy setting up the office spaces, sorting out furniture layout, phones etc. to make sure everything is up and running for the six-week long launch campaign.
From the ESA Sentinel-3Blaunch campaign team in Plesetsk
Read more about the Sentinel-3 mission